If you are traveling on a budget, and I mean a STRICT budget, then you will always be on the lookout for the best and cheapest places to eat. I recently traveled through Bulgaria, and I was really tightening the belt. I mean, this was really budget traveling! So when I went looking for places to eat in Sofia on a budget, I didn't find too much help on Google.
This article may contain affiliate links. If you click on those links and make a purchase, at no extra cost to you I will get a small commission. This will go a long way toward keeping this website running. As always, thank you for your support! Click HERE for more information.
Now, when I say that, I have to admit that there ARE some articles that address the question of places to eat in Sofia if you are budget traveling. But these places were restaurants, and slightly cheaper options for normal travelers. They were not really BUDGET places.
So in this article, I am going to point you toward the best priced "hole in the wall" places to eat in Sofia. These are the places with the nice, cheap kebabs, pizza slices, pastries and fresh breads. You know, the staples of the diet of any good, true backpacker!
So, here are my favorite places to eat in Sofia, that I found rescued me more than once when I was traveling on a budget through Bulgaria!
Table of Contents
Istanbul Kebab
I will start my list of places to eat in Sofia on a budget with this little gem of a place. I found this when I was hunting down a church, and decided to take a stroll around the surrounding streets, and was I glad that I did!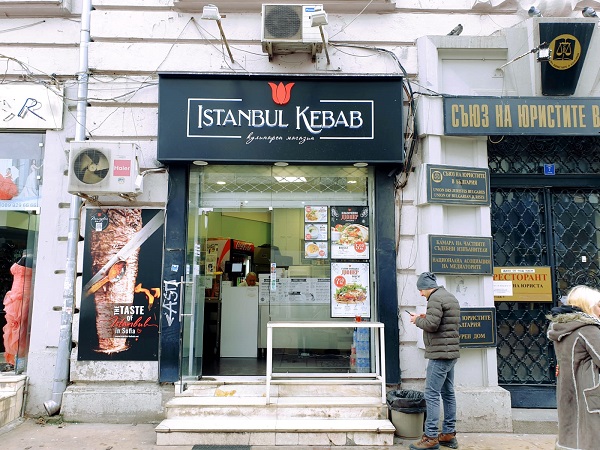 If you love a good Doner Kebab, then guaranteed that this place does the best in town, and for a really great price. Full of meat, salad and fries, you will get the real taste of Istanbul with good, quality Turkish Kebabs made by an actual Turkish owner.
Find it at THIS location.
Billa Supermarket
This may seem like a strange addition to a list of places to eat in Sofia, but it also made my list for Plovdiv as well. And with good reason.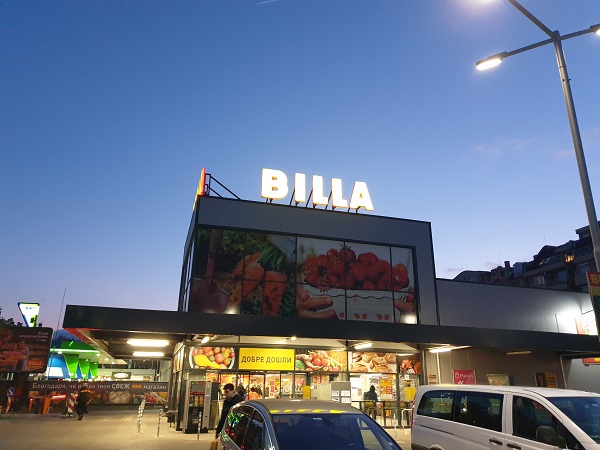 If you find a good size Billa, (not the small express ones), then you will find that they have a good size bakery section, and also hot food section. The hot food is awesome, and I particularly love their stews. They are not expensive, and a good bowl full will only cost around 4.5 – 5 BGN.
The Metro Station
This is one of the places to eat that I would always check out when I was walking around Sofia. No matter where you are, there is usually a Metro Station pretty handy. Not only is there Serdika Station right in the heart of the city, but I also had another between there and my accommodation.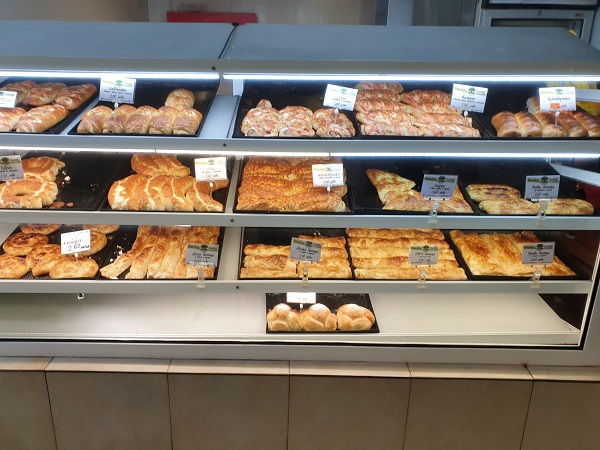 In the Metro, there is ALWAYS a bakery and pizza joint. These are there to cater for workers rushing to and from work, that just want to grab a quick and easy bite to eat. They are also always cheap!
Kostas Bakery
This one is a bit of an indulgence, but if you are on a budget, and still have a craving to satisfy that sweet tooth, then Kostas will help you out!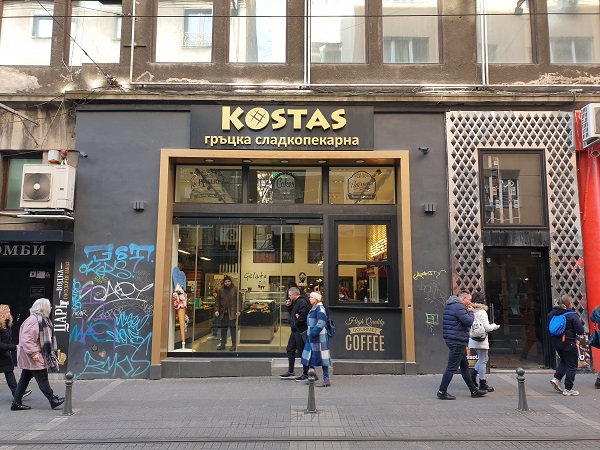 This bakery can be found only a couple of streets away from the main pedestrian mall, and sells everything from cheesecakes to Macarons. All at a good price too!
The thing that really drew me into Kostas though, is that at the front of the display counters they also have more "normal" food in the form of some rolls and sandwiches. There isn't that big a selection, but what they have is a good price. Along with the sweets, you might just be the most popular person at the Hostel when you return!
You can find Kostas Bakery at THIS location.
Ali Baba Fast Food
I actually stumbled across Ali Baba Fast Food on the way to find Kostas Bakery! I noticed it from across the road, and something just called to me to walk across and check it out. I ended up coming back later that day for lunch.
This makes the list of best places to eat in Sofia for several reasons. First, the price is awesome, and competitive with any other places on this list.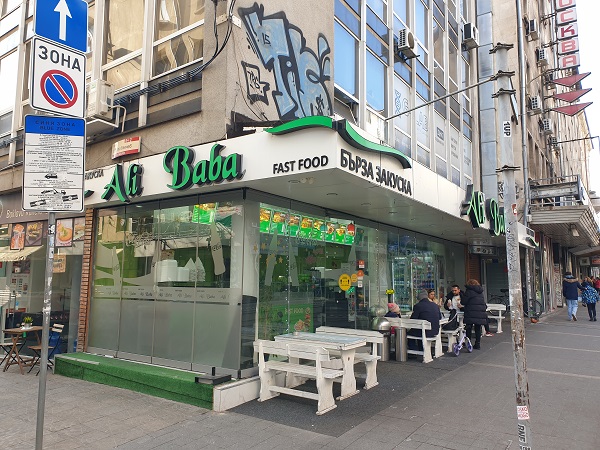 Second, the food is good and the service if super fast! You place your order, pay, and then take the receipt to the cook who whips up the order in quick time! What you end up with is a very tasty burger or kebab. You will NOT be disappointed.
The third reason is that Ali Baba is open 24/7, so when you get the munchies on the way home from a night out in Sofia, they will always be there for you!
You can find Ali Baba at THIS location. Bookmark it, because you will need it after a few too many on Saturday night.
Miral Foods
Miral Foods can be found on the main Pedestrian Mall at THIS location. As an addition to this list of places to eat in Sofia, it MIGHT be considered controversial.
Why?
No reason other than, for most people, you either love it or hate it!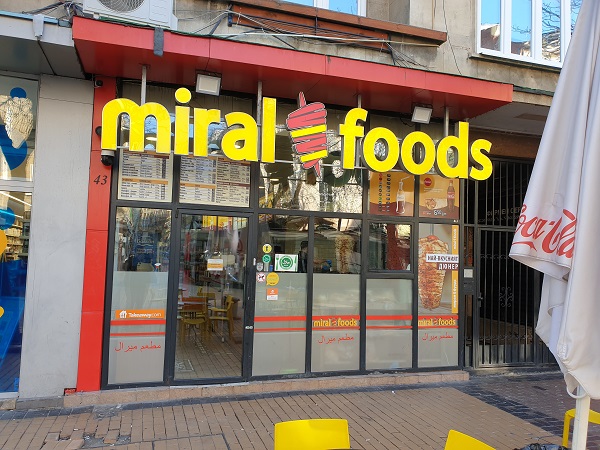 Miral Foods is Halal Certified, so if that is important to you, then this is your place. They serve mostly burgers and Kebab/Shawarma, at good cheap prices.
Most customers love the food. For some though, it can be too garlicky, and the sauce is a little "different" to what they would normally like. For mine, I enjoyed it, and would try it again quite happily.
Give them a go and tell me what you think.
Master's Bakery
Master's Bakery is located right in the very center of Sofia, at the end of the Pedestrian Zone. They serve wonderful food that is perfect if you are looking for breakfast. They are even open early on Sundays!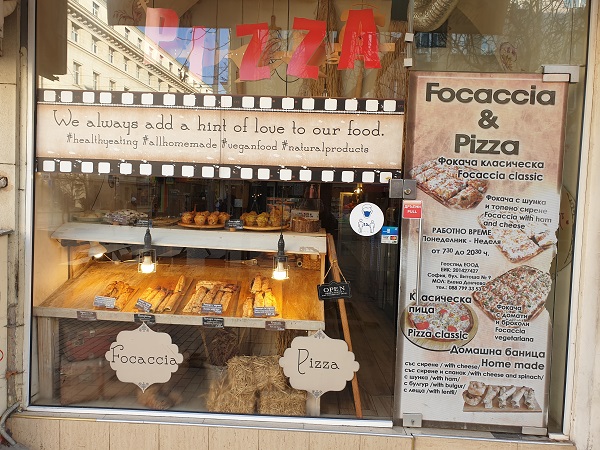 So what will you get at Master's? They specialize in Pizza slices and focaccia's, and at very good, competitive prices. You will probably not get them any cheaper, unless you head to the Metro Station.
Master's is perfect if you are going to do the Free Sofia Tour, as they are located diagonally across the road from the meeting point. You are guaranteed to see more than one person, especially on a weekend, munching on a piece of pizza purchased across the road!
Find them easily at THIS location.
Supa Bar
Supa Bar is one of the very best places to eat in Sofia on a budget. Especially in Winter!
Basically, it is a very simple restaurant, that serves soup!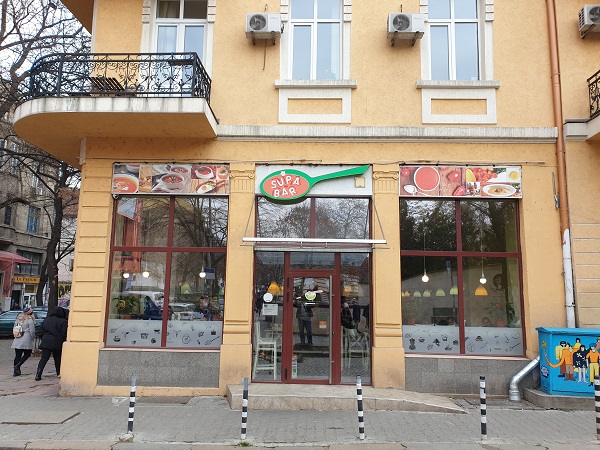 For only about 4 – 5 BGN, you can get a hearty bowl of soup. Each day they have 5 or 6 different flavors to choose from, and the portions are quite large. Garnish is available, and also side salads. Get there early though, because the soups begin running out of stock later in the day. Lunch times are very popular!
Find Supa Bar at THIS location.
BONUS – Don't buy water!
When you are in Sofia, don't waste money buying water. It's free, and comes directly from the Mineral Springs under the ground. The locals use it to fill huge bottles day after day to take home for their families.
You can locate the springs of piping hot water next door to the old bath houses at THIS location, and right opposite Supa Bar. Just take your water bottle along and fill it up. When I was walking around Sofia, I would constantly find my way back for regular refills!
Do you know of any other good cheap places to get a feed in Sofia? Then let me know in the comments!