It had been over 2 years since I had been home. That was never the plan when I left Australia to travel the world, but Covid-19 had other plans. 25 months later, the time had come, and I booked the trip that I had been longing for. It was time to go home. Time to visit Australia!
Now, when I say "visit Australia", I don't mean that I am going there as a tourist. Much to the contrary, this was simply a trip to see the kids, catch up with friends, and stock up on some much needed supplies. There are plenty of places that I could go to when I visit Australia, and actually be a tourist. But South East Queensland is NOT one of them. I was born and bred there, so basically, it is my backyard!
My flights to Australia from Bali were rather uneventful, although Sydney Domestic Airport was chaos! They are having some real issues there right now. I'm not sure what it is, but if you want to fly domestically in Australia right now, try and avoid Sydney Airport. At least, departing from Sydney anyway.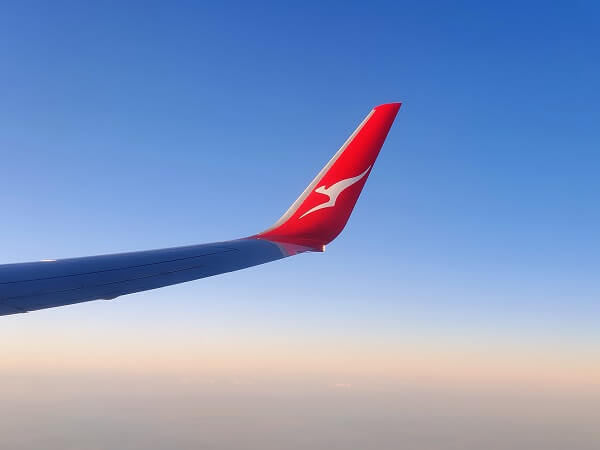 The International airport was fine. As a matter of fact I was straight through with no issues, as there are not too many planes coming and going Internationally yet. This seemed to be the same for Sydney AND Brisbane.
When I arrived on the Gold Coast, it was so surreal. Having been so long in Indonesia, in a way it was strange to be back in Australia, and surrounded by westerners. Everything was like that, from the orderly traffic, to the wide roads, manicured footpaths and lack of street food vendors on every corner. It actually felt WIERD being in my home country.
Gold Coast Beaches are the BEST!
It's something that I always took for granted when growing up in Australia. The beaches are amazing! I have been to some pretty spectacular strips of sand in Indonesia over the past couple of years, but at the end of the day they just do not match up to what Australia can produce.
I took the opportunity on only my 3rd or 4th day back in Oz, to take a drive down to Broadbeach on the Gold Coast and check it out. It was just as I remembered, with the beautiful walkways and cycle path, winding through the lush green parkland that is present right along the beachfront. The day was perfect, and I strolled down onto the beach with a sense of awe that I honestly did not see coming. This was a beach that I had been to hundreds of times over the years. Now, though, I was seeing it through different eyes.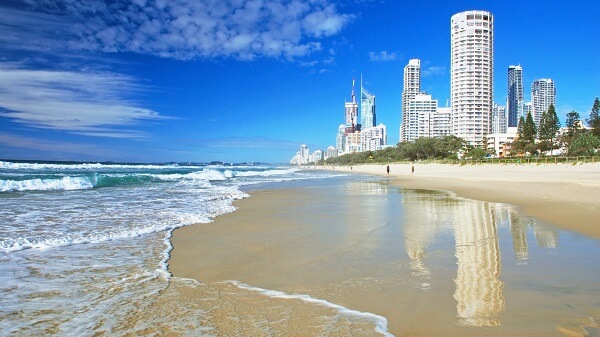 If you have not been to the Gold Coast, then I encourage you to visit Australia and see what I am talking about. The beaches run for miles. They are wide, solid strips of golden white sand that can really take your breath away. And the surf? Well, they don't call this place Surfer's Paradise for no reason.
The funny thing about Main beach, which is where I was, is that it isn't even the best beach on the Gold Coast. As a matter of fact, it wouldn't even rate as one of the top 10 beaches in Queensland! It's just famous, and much like Bondi Beach, gets a lot of visitors. And with that in mind, I was left with the realization that Australia really DOES have some amazing and spectacular beaches. I had just never really looked at them like that before.
I certainly do now.
So visit Australia, and see what I am talking about. You don't know what you are missing!
Manly, Queensland is a great place to stay
I had never really been to Manly, Queensland before. It is well known amongst locals, and when I was growing up, I had a couple of friends that lived there. Other than that, everyone locally knows the footy team, Wynnum Manly Seagulls, which was the home club of the great Wally Lewis. Beyond that, it's just a seaside suburb where those more fortunate than the rest of us live.
How wrong was I?
I had the opportunity to visit and spend a few nights at Manly on this trip. I didn't have too much of a choice, as I was attending a football tournament at the nearby leagues club. Accommodation was either here, or all the way in the city, and I didn't feel too much like traveling every day. So Air BNB it was.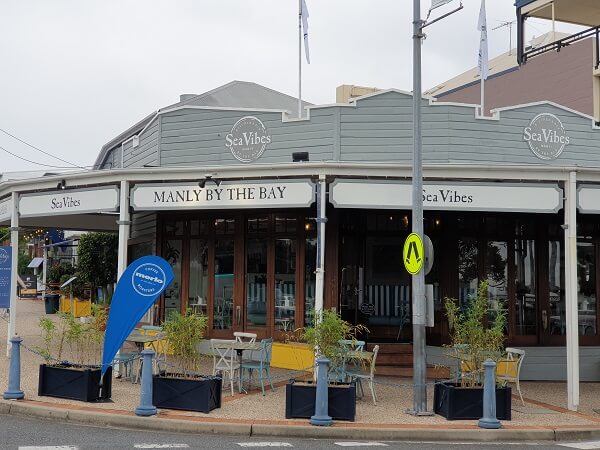 I found a great little place to stay in the perfect location. It was right near the water, and around the corner from some really chic cafes and restaurants in the main shopping district. As it turns out, Manly is a really beautiful place, and I couldn't believe I had never been there before!
Why would you visit Manly? Well, if you are in Brisbane, or visiting, and want a place away from the CBD, on the water, quiet, with plenty of dining options, then this is the place for you. The railway line runs right into the city, and the ferries out to Stradbroke Island depart from pretty much the next suburb. It's a pretty good option to base yourself, so check it out next time you visit Australia and are looking for something different.
For a great place to stay, try the Manly Marina Cove Motel. Not only do they have a great place to stay right on the water, but the food is pretty great at the Marina too!
Heading home is essential for all travelers
This is something that I feel I will probably write an entire article about. For today, I will just hit the summary points. And that is this.
If you travel fulltime, or live overseas, it is important to go home. Even just to visit.
For me, this is to see my kids. For others, it might be to visit parents, or grandkids, or even just to see the doctor. This can be essential for older travelers and retired expats living overseas. For me, though, it was to appreciate what I have.
What do I mean by that?
Well, I guess I was getting comfortable and complacent in Indonesia. Sometimes, the things that you love about a place when you first arrive, become the normal after a while. Two years down the track, you actually begin to complain that it isn't better. You have forgotten what makes the place unique, and why you fell in love with it in the first place.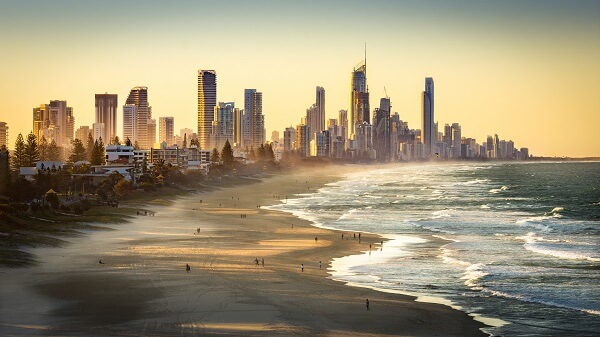 A visit to your home country quickly fixes that.
Even little things, like food. I was missing Australian food SO MUCH. I was passing up on my favorite Nasi Goreng in Bali, because I just wanted a good old fashioned meat pie from home. I was craving pizza, and a juicy steak. That was cured for me in the first week of my trip home to visit Australia!
Several pies down the track, I was wanting a Nasi Goreng. It didn't take long.
The reverse can happen too. When I am in Australia, I don't miss the chaotic traffic of Bali, or the traffic jams of Jakarta. I don't miss getting burnt to a crisp riding my scooter in Jogja. I DO enjoy the nice orderly traffic of the Gold Coast, the air conditioned car and the clean trains.
Sometimes, going back can be harder, when you come home and sleep in your own bed for the first time in 2 years.
But we are travelers, and this is what we do. We hit the road again, and as crazy as it can seem to others, we throw ourselves back out of our comfort zones, and into the chaos that is the world around us.
So now, I am back in Bali, tapping away on my keyboard, and will be doing so for the next week. Then, I am off again!
If you have been reading my articles, you will know that I am heading to Eastern Europe. I would have talked about that in my last edition of The Journey. Well, that plan is still there, but the situation in Ukraine has to impact those plans eventually. So there has been a slight adjustment.
Next week we are heading to Kuala Lumpur to take up an opportunity there. This will see us in Malaysia for a week, before heading up to Bangkok. There we will spend another week, and then take the train up to Chiang Mai, and Chiang Rai. After that, plans get a little hazy, but maybe Siem Reap will be on the cards, more of Cambodia, and then Vietnam.
But like the rest of the world, we will keep an eye on the situation in Ukraine, and decide as we go.
Thanks for sticking around. For now, I will see you in The Journey #12, which will probably come from Bangkok, or even the train to Chiang Mai. Either way, it will be a big update!
Cheers for now,
Jason