Welcome to THE JOURNEY #8, where we are continuing our trip around Jogja, with an amazing colorful village in Java, more temples, and of course sunset spots!
Well it's been a while since I last saw you all in THE JOURNEY #7. We had just been to Gunung Kidul and the amazing Pantai Timang Gondola. I would have thought that the ride across to that little island suspended in a wooden cage would be hard to top, but we managed it! How? With a very unique colorful village in Java!
But, where to start? We have done so much and Jo has caught up with a lot of her friends that live around this area. I have met a lot of people, and been taken to places that I never knew existed. Honestly, I think I would have never found most of these places if I hadn't been with a local.
So let that be a lesson to everyone. It is one of the reasons that I really love slow travel. You have the time to get to know people, learn about the area, and find places that you would not otherwise find if you were only there for a few nights. Being shown around by a local is the ultimate, and if you can arrange that, then you are streets ahead of the next guy.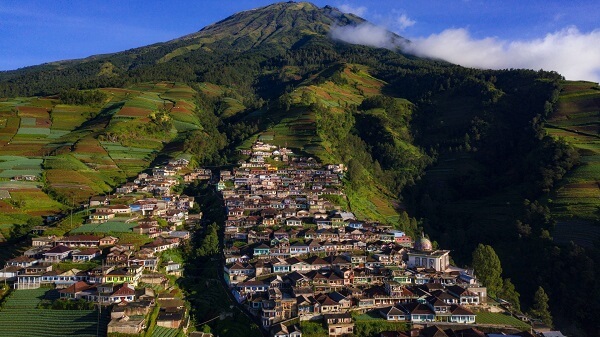 So, the highlight of our last couple of weeks has definitely been the most colorful village in Java, Nepal Van Java. I had already known about this place, but photos can only convey so much. The village itself sits at 1600m altitude, perched on the side of Mount Sumbing. The top of the village is a very respectable 1889m. From there the road continues upward, until the climb to the summit starts. If that is your thing.
Nepal Van Java might not be the most colorful village in Java, but it certainly tries. Many of its buildings have been painted in livid colors, and makes for some great photos. The locals are friendly, and a stroll through the village is about more than just updating your Instagram. Check out my article at THIS LINK, and find out why it was definitely one of the highlights of my trip!
After Nepal Van Java, we had ticked off most of what we wanted to do around Jogja. Our days since then have been filled with doing small trips to places we had missed, or were only a short distance away. On one such day we did a small temple tour, where we visited Candi Sambisari, and Candi Ijo. Both of these places were amazing, as all temples around here are.
Candi Sambisari is located not far from Candi Prambanan. It consists of one large temple and several smaller ones, all set in a hollow, slightly lower than ground level. Check the photo below to see what I mean.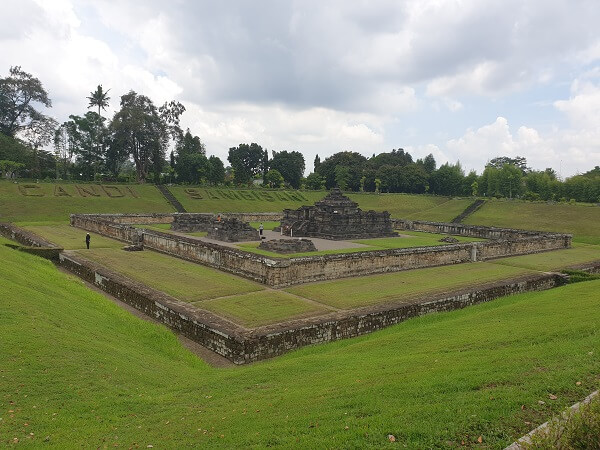 Candi Ijo was very beautiful as it was set high on the top of a hill with views all over the Jogja area. The temple was very nice, and sort of had a bit of Prambanan and a bit of Ratu Boko feel to it.
Another place we visited that I have to recommend is Puncak Becini. This is situated on top of one of the many hills surrounding Jogja, and is unique as it has a lot of Pines growing there. The views are great, and around the area there are a few other places you can do similar things as well. While there, we did a Jeep Tour which was fun, and they showed us a few places we would not have otherwise been able to go ourselves. It was definitely worth it, and recommended a lot more than the Merapi Jeep Tour!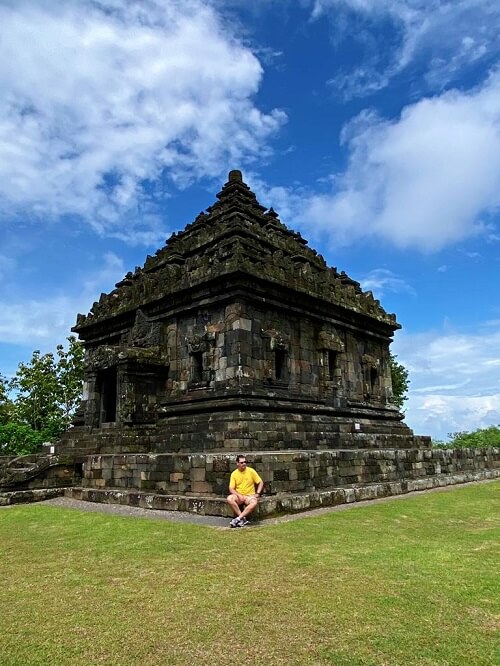 If you are looking for sunsets in the Jogja area, then I definitely have you covered for some great places to visit too. In THE JOURNEY #7 I would have mentioned He Ha Skyview, and maybe even Obelix Hills. They are great for a view of the sunset over Jogja. But if you are looking for an ocean sunset, then check this one out.
It is called Bukit Paralayang Watugupit, and you can find a Google location HERE. This place is situated high on a high with amazing views down the beaches, with a gorgeous sunset! You can even parasail off the top into the sunset if you like. Hundreds of locals make their way to this spot every single evening, and with good reason. It is simply one of the most beautiful sunsets that you will find!
Check out the cover photo of this article to see the views.
Also nearby, if you want to make a day of it, there is a great place for sand boarding on the Dunes. You can hire atv's to cut some tracks through the sand, or once again, do a Jeep tour. On the nearby beach you can take a ride in an Andong (horse and buggy) for something different. Don't try and swim though, because it is completely prohibited along here due to the dangerous conditions. If you want to swim while in Jogja, head to the beautiful white sand beaches at Gunung Kidul.
For our last couple of days, we spent it catching up and saying goodbye to some friends and family. Then, one last Saturday night stroll down Malioboro Street (because you just HAVE to) and we are off!
Well, that's about it for me for now. We are currently on the bus heading back to Bali for Christmas. Yes, that's right. The BUS!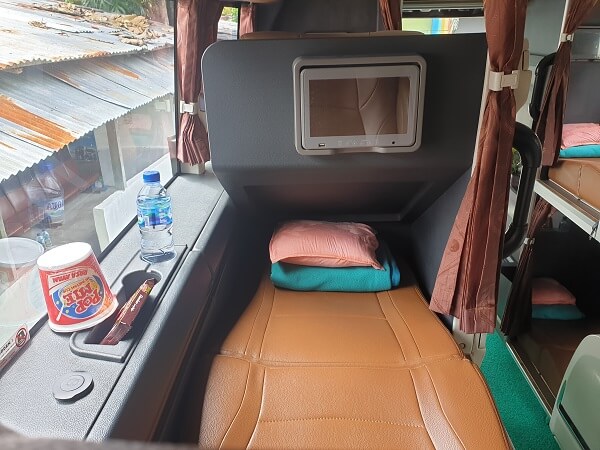 This is no ordinary bus though. It is "Suite Class" and is sort of like business class on a plane. Minus the food and a few other things. We have our own little compartment to sit in with full reclining chairs that fold out to beds, tv, power sockets, and plenty of room to stretch out. What better way to send 19 hours traveling back to Bali?
As for the future – we are planning to spend a while back in Bali now. After a rest I hope to go to Australia for a visit, and then we will head to Europe. Looking forward to that!
So I will catch you in a couple more weeks. Merry Christmas, and stay safe!
J
DON'T FORGET to leave a comment below. I promise to reply!
This article may contain affiliate links. If you click on those links and make a purchase, at no extra cost to you I will get a small commission. This will go a long way toward keeping this website running. As always, thank you for your support! Click HERE for more information.