When I first began my Travel Blogging life, I had absolutely no idea what I would need. I researched it, but still, I had no idea. At least, I had a lot less idea than I do now! What you start out with on your journey will grow as you adapt, and evolve as you learn. I still have much to learn, ESPECIALLY about photography, but I know a lot more than I did a few years ago. That is why I have decided to put together this Guide to Camera Gear for Travel Blogging.
This is the gear that I use, and some of this gear I have found vital to keeping me going. If you want to be a travel blogger, then you need to make certain you have the right equipment. Hopefully, this guide will get you on the right path!
I will keep this article up to date whenever I get new gear. I am constantly upgrading, when time and finances allow, and I will keep the reviews current!
This article may contain affiliate links. If you click on those links and make a purchase, at no extra cost to you I will get a small commission. This will go a long way toward keeping this website running. As always, thank you for your support! Click HERE for more information.
Table of Contents
Insta360 One X2
What can I say about the Insta360 One X2 than simply, wow!? It took me a while to add this little beauty to my arsenal, but I am so glad that I did.
Full disclosure. This camera is probably NOT essential to your cause. But the things that it can do, nothing else can. If you run an Instagram account, or simply want to get some really amazing footage for YouTube, or even just for your blog, then definitely give it a look.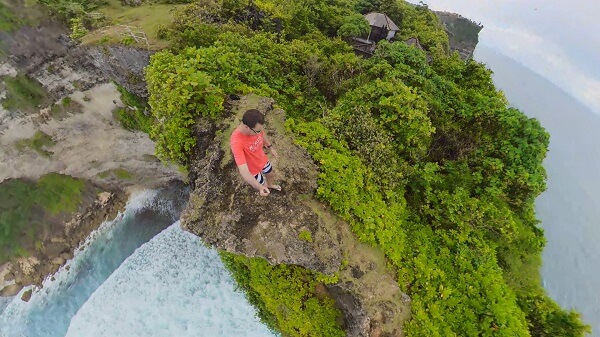 Basically the Insta360 One X2 is a 360 degree camera. It has a lens on either side of the camera, and shoots in every direction at once. You then edit the video on either your smart phone or Laptop, and PICK the angle you want to save. No more point, frame and shoot. You just shoot! Everything else comes in post production. You can also re use one piece of footage to create different videos of different angles of the same action. Pretty cool huh?
I am so impressed by this piece of equipment, that I decided to put it #1 in my list of camera gear for travel blogging. Check out the prices on Amazon below.
Invisible Selfie Stick
The Invisible Selfie Stick is essential if you have the Insta360 One X2. It works just like any other selfie stick, but is designed to fit to the bottom of the camera, and the camera software edits it out of view. The effect is pretty amazing, and is really what makes this camera so popular.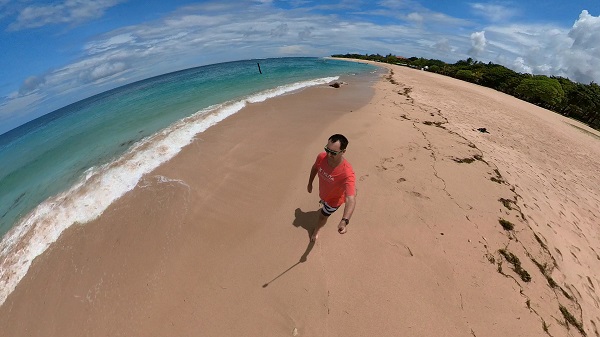 You can pick up the selfie stick by itself, but the most common way to get it is to purchase an accessory pack. Some stores will even include it in a package deal with the camera itself. Just be aware that there are two different length sticks. The shorter one is 70cm, which is great for travel as it fits nearly anywhere. But if you can, you really want to get the longer one.
Below, I will put two links. The first will be to the Invisible Selfie Stick on Amazon. The second will be for the accessories pack. I honestly feel that if you have the Insta360 One X2, then the pack is almost essential camera gear for travel blogging! You can buy the insta360 One X2 in a pack with all of the accessories, which provides the best value.
Panasonic Lumix TZ90
Now, as I have said repeatedly, I am NOT a photographer. Blogging is my strength. Well, writing, at any rate. So when it came to finding a camera to take with me on my travels, I immediately set about trying to find the best, portable and easy to use camera I could.
Enter the Panasonic Lumix TZ90.
This little beauty is a few years old now, but that just means that it is even cheaper than when I bought it. It has been really perfect for me, and if I want to capture slightly better photos than I can on my smart phone, then I will bring this camera along with me.
The key feature of this camera is definitely its size. It will fit into a loose jeans pocket, or slip easily into a jacket pocket. If you are wearing tight pants, then forget it! But other than that, it remains a very portable little camera.
The Panasonic Lumix also has two other key features that I love. Firstly, it has a tiltable screen, which is really, really handy for selfies, and vlogging. The other thing is the zoom. This camera actually has a 30x zoom, with is incredible for what is essentially a "pocket" camera!
If you are looking for a great camera for a first time user, or are just starting on your blogging journey on a budget, then I would really recommend this camera as essential camera gear for travel blogging.
Sony Mirrorless Camera
If you are looking to get further involved with your photography, then as a traveler and especially a travel blogger, you are going to want to look at a mirrorless camera. These little beauties are a lot smaller and lighter than a DSLR, but still pack a lot of punch!
What I really like about the Sony cameras are that they are high end quality, really great for outdoor shots and panoramas which, let's be honest, as travel bloggers are gold! The photos that they turn out are amazing, and the learning curve is not huge. You can start with just a normal lens, and then as you improve, move into some that are more specialized. Right now, I only really carry two lens. One normal lens and one for a bit more zoom.
I won't go into specifics about cameras in this article. I love the Sony and it really suits what I do and what I need. I STILL fall back on my old Panasonic, and let's be honest, still love using my iphone as well. But when it is required, I will take out the Sony and really get some quality shots with it!
Right now, I still have the old, trusty Sony Nex6, which is pretty ancient in the line of Sony cameras. On the wish list now is the Sony A7iii, but that will stay just that for a while. A wish!
Below, I will put a link to the Sony A7iii as it is the most popular.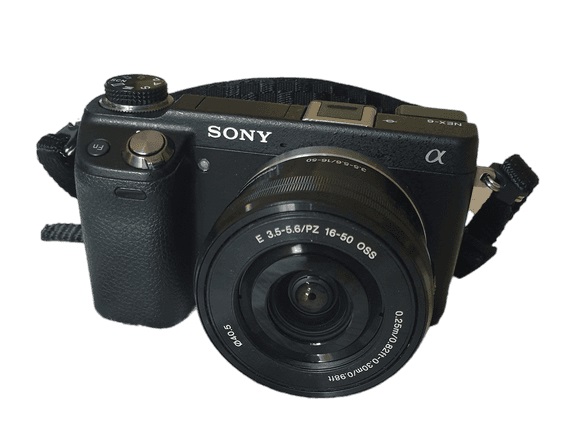 GoPro and Sandmarc Selfie Stick
What can I say about the GoPro? This little beauty goes with me almost everywhere. In Bali, it is one of the first things I grab as I am walking out the door. I just toss it under the seat of my scooter, and know that it is there if I need it. And I ALWAYS find a use for it.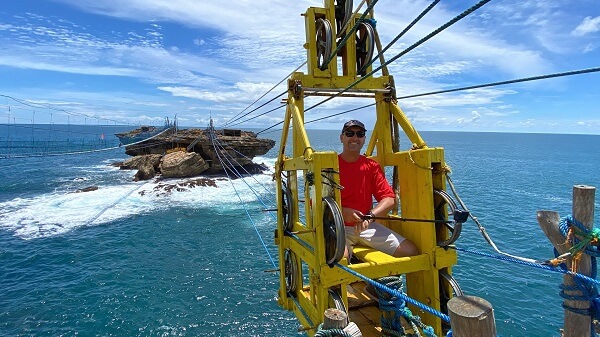 The GoPro is the ultimate selfie tool. I absolutely love it, especially for shots in and around the water. The original and probably still the best waterproof action camera, GoPro just keep churning out the updates year after year, and they are still as popular as ever. They are so small that you can fit them anywhere, and make such great quality photos and videos that they are a must when it comes to camera gear for travel bloggers. They are also very durable, as any action camera should be. They can take a few knocks, and you really don't have to worry about them too much.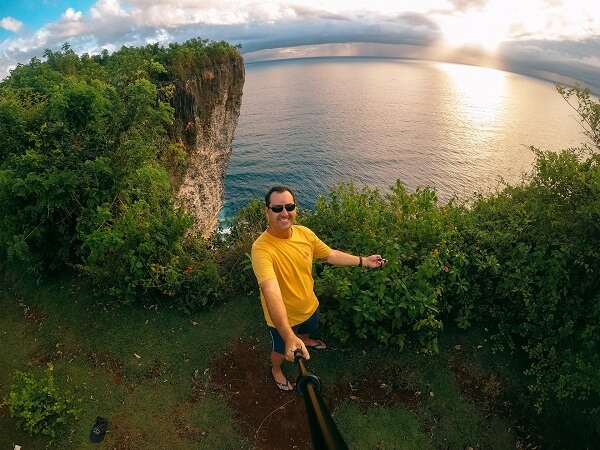 The GoPro is fine on its own, but really comes into its own with a selfie stick. I did a lot of research for the best value selfie stick I could find, and ended up with the Sandmarc Selfie Stick as recommended by a lot of other Travel Bloggers. As it turns out, there was a reason for that. It's light, strong, and probably the best you could find!
Below I will put links to the GoPro and also the Sandmarc Selfie Stick on Amazon.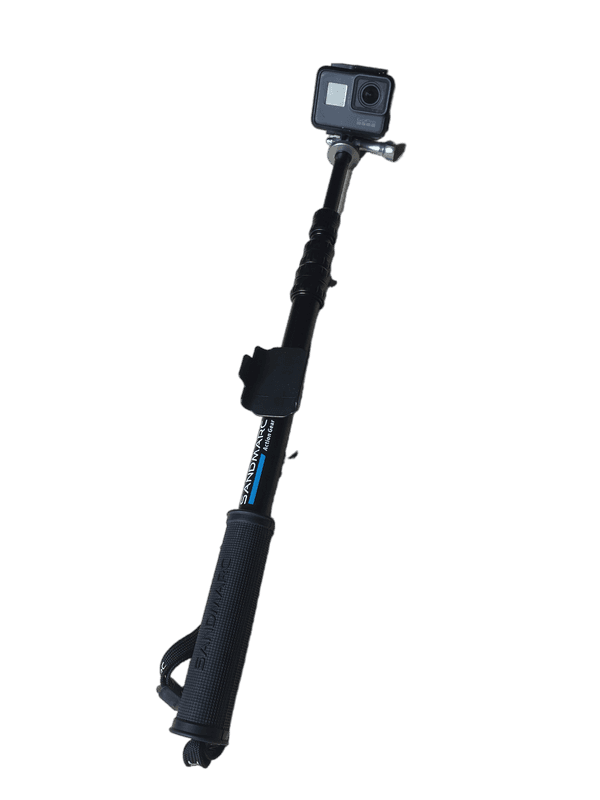 GoPro Remote Control
This is one of the best investments I have made on the road. Especially for when I am out and about alone. So if you are a solo traveler or blogger, then invest a few extra dollars in a good GoPro Remote Control.
Why?
Because even though the GoPro has voice control, I got really sick of yelling above the wind, or traffic, or just surrounding noise. There's nothing like having 20 people staring at you as you yell "GoPro, take a photo!" a dozen times in a row on top of a volcano in Indonesia.
Hence the reason that I invested in this little beauty! It connects by Bluetooth, and I can actually set my GoPro on a rock and walk away 30 feet, taking photos as I go. It's magic! You can even change modes by the remote. So if you use a GoPro and are ever out and about alone, then this piece of equipment is definitely essential camera gear for travel!
NB: I do not have the official GoPro remote. I couldn't get one when I needed one, so bought an unofficial one, pictured here. They all work exactly the same. I will put a link to the official one, but on Amazon you will find many different remotes that are just as good.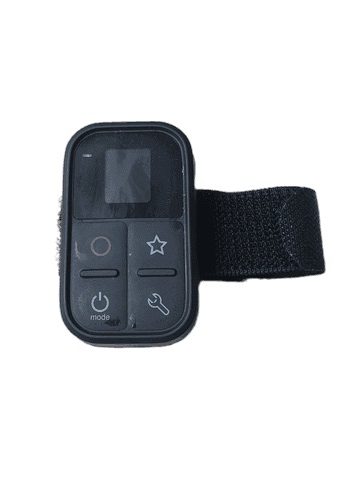 DJI Mavic Air 2
A drone is one of the most amazing things that you will buy as a photographer. Now, full disclosure – I am NOT a photographer. But Geez, I have felt like one since I bought a drone!
These things take you where you simply cannot get to otherwise. The angles that open up, and the views that you can get are extraordinary. My first foray into the Drone market was with the DJI Mavic Mini, and I loved it so much that within six months I had upgraded to the Mavic Air 2. The upgrade in quality was massive, and I still can't believe the things I can do with it.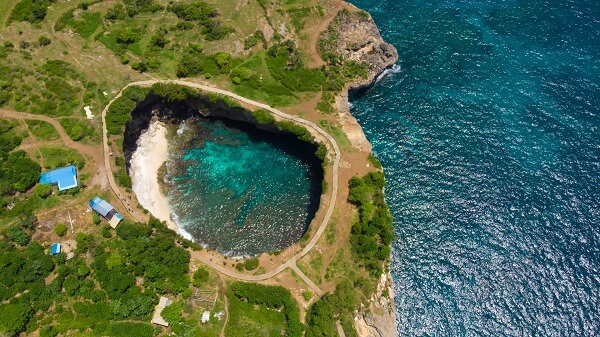 If you buy a drone, just be aware of the local laws. They differ all over the world, and change pretty rapidly. If you are unsure, then don't get it out! Most places really just follow common sense rules though. Others will require you to have a drone pilots license to fly. Look them up before you travel.
All that aside, if you are a blogger and photographer, I truly recommend adding a Drone to your kit. It is some of the best camera gear for travel that I ever bought, and even though I don't (or can't) take it everywhere, I am certainly happy to have it!
I also recommend getting the FLY MORE pack. This comes with 3 batteries, filters, spare propellers and a nice carry bag, all of which I find invaluable!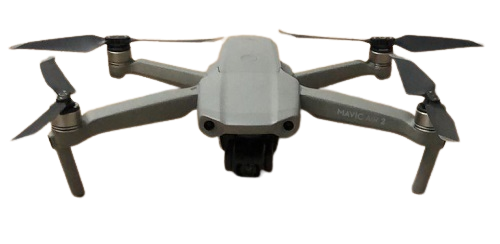 iPhone 13 Pro Max
I never realized how much I would use my trusty smartphone for photography. The fact is, that whilst on the road, it is the camera that is most likely to be right at hand. How many times have you needed to take a quick photo, and your camera was at the bottom of your bag, or completely out of reach? I can tell you that it happens to me a LOT!
The perfect example is when riding a scooter in Bali. I could be off over the mountains, riding past green flowing rice paddies with the sun setting over the nearby peaks, when the perfect photo opportunity presents itself. I quickly pull over, and just know that I don't have the time to jump off the scooter, open the underseat storage and dig around for my camera. Instead, the iPhone is right at hand!
The great thing about the iPhone 13 Pro Max is that the camera is incredible. With 3 lenses, Apple have really pulled out all stops to keep up with the competition. Having upgraded from the 11 pro, I really notice the difference. The quality of the photos this thing turns out is insane!
The other reason I really recommend the Pro max, is the size. Some don't like the extra size as it doesn't quite fit as snuggly in a jeans pocket. I find that this is a small price to pay for having a screen I can work on. As a travel blogger, I constantly find myself in places without my laptop (because we DON'T carry them everywhere) and the Pro Max gives me a nice size screen that I can actually do some work on. Even if it is only taking notes and editing photos/videos.
So if you don't have a decent smart phone, then as a travel blogger you are really behind the curve. Have a look at the iPhone 13 pro max, or even an earlier version if you need to. It is definitely essential camera gear for travel in my opinion!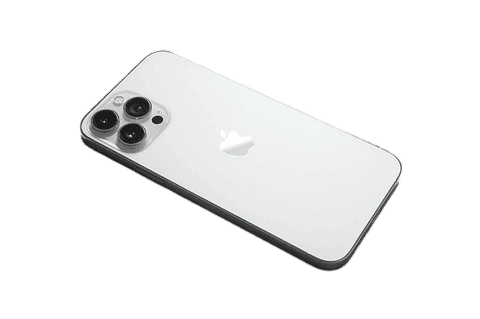 Macbook Pro
An essential piece of equipment for any travel blogger is the trusty laptop. I mean, we have to work on the road, don't we? So that means a laptop.
I have worked with many laptops over the years, and have found some really great ones. But once you are in the Apple system, you really can't go past a Macbook. It syncs with your phone seamlessly, and really saves you a lot of time, and money, in the long run. Macbooks are tough, reliable, and worth every penny you spend on them. Apple also provides excellent service anywhere in the world if anything goes wrong with them.
The weapon of choice for most travel bloggers is the Macbook Pro. It has been that way for a long time. Forever in fact. But times are changing with the introduction by Apple of the new M1 chip. This has been a game changer in the speed and efficiency of Macbooks, shooting them right to the top of the rankings for any type of Laptop.
What this also means is that the new Macbook Air with M1 chip is now fully capable of doing anything that the previous Macbook Pro once did. So if you need to save a little money, and still need to edit crisp videos and photos, then certainly take a look at the Macbook Air for that. WITH M1 chip!
I use my laptop for everything. And I am not just talking about blogging. I book flights and accommodation, do all my social media, and answer emails. When on the road it is even great to be able to catch up on some Netflix during downtime from blogging.
What makes the Macbook essential camera gear for travel, though, is that it is so easy to use for video and photo editing. Especially if you have an iPhone, and a great bulk of videos in particular are filmed on there!
WD Elements Portable Hard Drive
This is really an oldie, but a goodie. Portable Hard Drives are getting a bit old school these days, and even I have a subscription to a very large cloud storage. But sometimes you don't have internet, and just NEED those photos you took last week for an article you are about to smash out. So the Portable Drive suddenly comes into its own!
The other good thing about a portable hard drive is that it gives you a fast and easy storage solution when you need it. To upload to the cloud can take time, and when you are in a hurry, being able to empty an SD card or phone storage onto a Hard Drive saves you valuable time. You can always upload it later.
I have a WD Elements Drive, and have had it for years. It is still going strong, and will be buying another one soon! I highly recommend them.
Sandisk SD Card
A really good and fast SD card is a requirement for most good camera equipment these days. I usually prefer the Sandisk Extreme cards, as they absolutely smash any task required of them.
Much of the equipment on this list will require a good SD Card. So try and bundle up a few of them, as you will need them. Personally I try to go as big as I can afford, and prefer 64gb or up. I don't know if I would ever use it, but it is nice to have. Even when I was taking a LOT of 4k video footage with my drone, I hardly even touched on that storage!
Make certain whether you require the SD card or Micro SD card. They are different, but most of the latest equipment, especially GoPro, Drone, and other action cameras will need the Micro SD Card.
Travel Adapter
A Worldwide Travel Adapter is a no brainer for a Travel Blogger. Everywhere you go you need power, and you will have so many things that need to be charged. The last thing you want is to be in a new country and have no way to plug anything in.
You CAN buy adapters in every country. Basically, four or five will see you kit out for anywhere you travel in the world. But why carry all of that, when one will do?
Summary
Having the right camera gear for travel is essential. You can start out with the basics, but eventually, if you are serious, then you will gather more and more as you go. I hope this guide has been helpful for you, and will see you on your way to being a successful Travel Blogger.
DID this article help you? Then don't forget to leave a comment below. I promise to reply.