Istanbul is one of the most amazing cities on Earth. That is no exaggeration. It has been famous for hundreds, even thousands of years as a place that travelers have longed to visit, and nothing has changed in modern day. A simple walk around Istanbul is awe inspiring, and if you are like us, you will wonder if you are going to need more time to cover it all! For that reason, I have created this Complete Guide to Istanbul to help you out.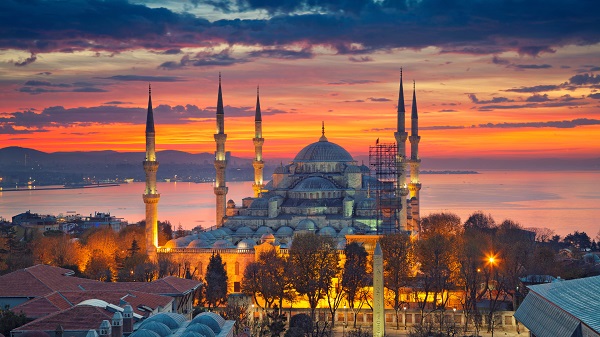 This article may contain affiliate links. If you click on those links and make a purchase, at no extra cost to you I will get a small commission. This will go a long way toward keeping this website running. As always, thank you for your support! Click HERE for more information.
Before you travel to Istanbul, there are several things that you are going to have to figure out. Where to stay? How long you will need? What to see, and even how to get from the airport to the city center? Did I mention that there are 2 airports?
All of this will be covered in this Guide to Istanbul. So sit back and relax. I have you covered!
Table of Contents
At a Glance
In a hurry? Then here is my Guide to Istanbul very quick run down of info and links that will get you by, and give you the information that you need.
BEST AREAS TO STAY – Sultanahmet, Taksim or Kadikoy.
TOP ATTRACTIONS – The Hagia Sophia, Blue Mosque, Galata Tower and Grand Bazaar are all unmissable places to visit in Istanbul.
VISA REQUIREMENTS – You will need a Visa for Turkey if you want to visit Istanbul. Check your Visa Requirements BEFORE you leave home by heading to THIS LINK.
BEST DAY TRIPS
Where is Istanbul?
The unique location of Istanbul is one of the very things that makes it famous. Indeed, it is also one of the reasons that made it one of the most affluent and strategic cities in history.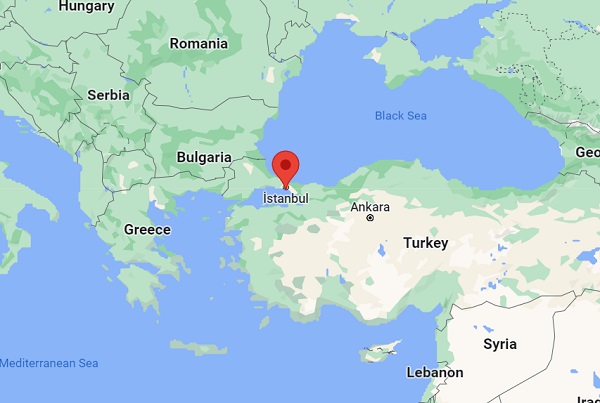 Istanbul is located in the North West corner of Turkey. It is divided in two by the Bosphorus, a Sea Strait that connects the Black Sea and the Sea of Marmara. This same body of water forms the geological boundary between Europe and Asia, meaning that the City of Istanbul actually sits on 2 continents, completely straddling the Bosphorus.
About Istanbul
By population, Istanbul is actually the largest city in Europe with around 15 million residents. By Size, it is only the 3rd largest. Naturally then, Istanbul is also the largest city in Turkey, even though it is not the Capital. That title goes to Ankara 352km South East of Istanbul.
Istanbul was first founded in the 7th Century BC by Greek settlers. It was originally named Byzantium. In the year 330, the Roman Emperor Constantine the Great arrived, naming it his Imperial Capital and renaming it first as New Rome, before changing it to Constantinople. Obviously after himself.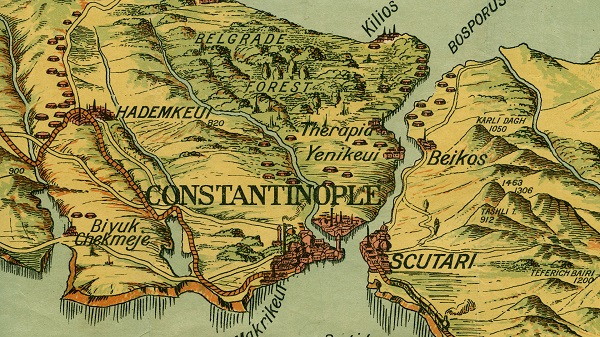 The city flourished and prospered, with its strategic position making it a very important stop on the famous Silk Road. It remained an Imperial Capital for nearly 1600 years. Along the way, it saw many changes, with the fall of Constantinople in 1453, and then becoming the seat of the Ottoman Caliphate in 1517. In 1923 the Turkish War of Independence changed everything again, and Ankara was given the title of the new Capital of Turkey. In 1930, the city name was eventually changed to Istanbul.
In modern day, that history still remains a very prominent part of what the city is. There are buildings and relics of the past scattered all through the city, and visitors flock to Istanbul by the thousands every year. It is also one of the major European Transportation hubs, as its unique geological position still serves that very important purpose.
Do you need a Visa?
To visit Istanbul, you will need to find out if you need a visa for Turkey, as Istanbul is a city in that country.
I found that Turkey is a little different to most countries, and seems to offer Visa Free entry to most countries around the EU, while countries like the United States and Australia need a Visa to enter.
The best thing to do is to check first! Things change rapidly in the Visa world. For example, when we were first heading to Turkey, my partner from Indonesia needed to get a Visa. By the time the trip came around, Turkey had changed regulations and she was able to fly Visa Free. How good is that?
If it happens the other way around though, then you WILL be stuck. Even if you check today and you find that you DO NOT need a Visa to travel to Turkey, ALWAYS check again a few days before you depart your home country.
So, to make things easy for you, I have included a quick Visa tool from IVISA below that you can use to check your Visa requirements for Turkey.
Things to do in Istanbul
One of the reasons that visitors love coming to Istanbul is the amazing amount of incredible things to do. The city has so many famous buildings, streets, religious sites and attractions that you will struggle to fit it all in. On my last visit, I spent a week there, walking the streets for 10 hours a day, and I still have things on my list that I need to do NEXT time.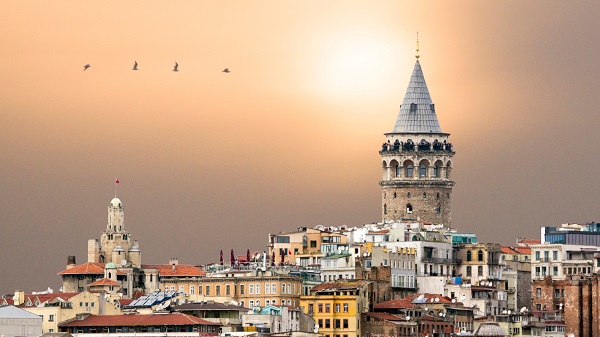 So, here is the Complete Guide to Istanbul list of things to do.
Visit the Hagia Sophia – The Hagia Sophia is almost the centerpiece of Istanbul. It is not only famous, but it features in nearly every image you will see of the city. Although it is still a fully functional Mosque, entrance is FREE and it is open 24/7, except when they are cleaning.
Be amazed at the Blue Mosque – The Blue Mosque is directly opposite the Hagia Sophia, and is arguably even more impressive. It gets its name from the Blue tiled interior, and is a wonderful place for some pretty amazing photos.
Climb the Galata Tower – My favorite place in Istanbul is this amazing Tower. I can't even tell you why! I just love it so much. The views from the top are extraordinary, but it will cost you to get up there. At time of writing, it is upwards of 150TL entrance, and that keeps being revised. Still, tourists are lining up every day. There are many delicious cafes in the streets surrounding the base as well, and I personally just love roaming the area.
Shop in the Grand Bazaar – The Grand Bazaar has been around since the 15th Century, and consists of over 3000 shops located in 61 completely covered streets. It is a shopping mecca, and unmissable when you visit Istanbul.
Indulge your senses at the Spice Bazaar – The Spice Bazaar, or Egyptian Bazaar, is famous for where to shop for your spices, teas, herbs and Turkish Delights. There is a lot more to it though, and the streets around the Spice Bazaar also feature some of the best priced market shopping in the city.
Take a Cruise on the Bosphorus – One of my favorite things to do in Istanbul is cruise on the Bosphorus. Especially for sunset! You can find a cruise easily down at the docks around Eminonu, or pretty much anywhere at the waterfront where ferries exist. My Guide to Istanbul tip though is this – catch a ferry across to Kadikoy and back. You get the cruise experience (minus the show), sunset, and all for a fraction of the price!
Visit Topkapi Palace – Topkapi Palace is simply incredible. Located just behind the Hagia Sophia, it served as the administrative center of the Ottoman Empire, constructed in 1459, not long after the Conquest of Constantinople.
Check out the Basilica Sistern – The largest surviving Byzantine Cistern in Istanbul is located right across the road from the Hagia Sophia. It is so incredible that it has been featured in several famous movies, from James Bond to Dan Brown's "Inferno".
Try a Free Walking Tour – A Free Walking Tour will take you all around the Sultanahmet area and is a great introduction to everything around the area. Guides are experienced and knowledgeable locals, and will show you things you would never find yourself. Even though they are Free, it is nice to tip the guide at the end.
Stroll down Istiklal Street – Istiklal Street is probably the most famous street in Istanbul for shopping. All the big designers are there, as well as many you have never heard of. The famous tram runs up and down the street, and the entire precinct is one of the most popular places for photos, or just to be seen in Istanbul. Istiklal Street can be hard to find on the map, so take a look at THIS link.
Visit Ortakoy Mosque – Ortakoy Mosque is another postcard place that you will see in SO many images of Istanbul. This is because it is so beautiful as well as unique. Located right on the waterfront at Ortakoy with the amazing suspension bridge in the background, it is popular not only for visitors, but also for locals and wedding photographers.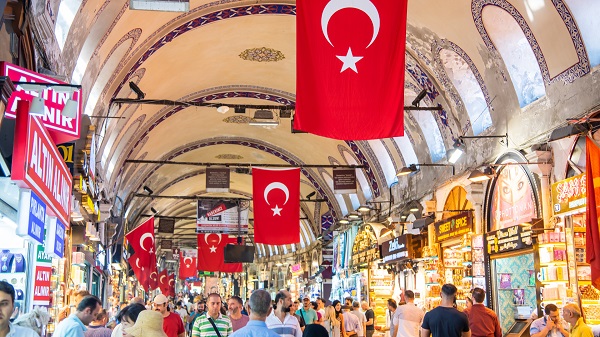 Daytrips from Istanbul
Complete Guide to Istanbul Tip – Check out my One Day Itinerary of Istanbul HERE! It takes in all the best sites of the area in just one day! I have personally done it several times and love it so much I just keep going back.
Istanbul is an incredible city in its own right, but as with many places such as this, there are plenty of things to see and do that will require a full day trip to see. With so much history surrounding the entire country of Turkey, why not see some more of it while using Istanbul as a base?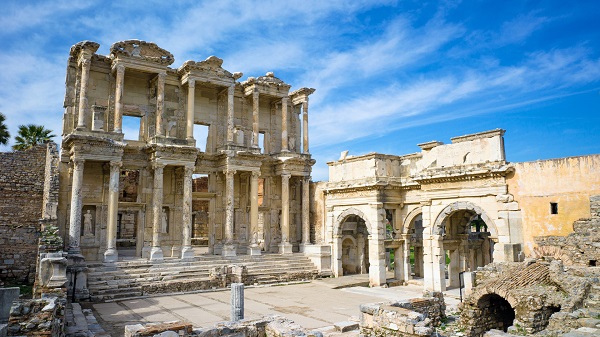 Here are the Complete Guide to Istanbul choices of best day trips from Istanbul:
Princes Islands – Take a cruise from Istanbul out to the beautiful Princes Islands. Have lunch on the boat, and spend your day marveling at the beautiful Ottoman era architecture, or simply relaxing on the island beaches.
Gallipoli Historical National Park – Take a daytrip from Istanbul to these historic battlefields. Learn the histories while walking amongst the famous locations and memorials of the fallen.
Ephesus and Pammukale – Do a full day trip to both these incredible sites at once! Price includes flights, transfers, air conditioned vehicles and entry fees, as well as your guide of course!
Troy – Visit the site of the Ancient City of Troy on a full day trip from Istanbul, while you learn about all the histories of Achilles, Hector, Helen and Paris.
Uludag – Head for the best snow resort in Turkey on a simple Day Trip from Istanbul.
Best of Istanbul – Ok, not technically a day trip, but you can get a full guided tour of the very best that Istanbul has to offer. Perfect if you are rushed for time!
Bosphorus Cruise with Dinner and Show – Set sail on the incredible and famous Bosphorus, whilst being entertained by a world class show and enjoying an amazing dinner!
Where to Stay in Istanbul
When it comes to somewhere to stay in Istanbul, it can really depend upon both personal choice, and what you are wanting to do. For those that have been to Istanbul on more than one occasion, you may be wanting to stay away from the city a little more. If you want to party, then you might choose to be in the thick of the action.
For this Guide to Istanbul though, I am focusing mostly on those that are first timers. After all, you don't really need a guide if you have been before, right?
So with that in mind, here are my choices of where to stay in Istanbul.
Sultanahmet
Sultanahmet is right in the thick of it when it comes to travel to Istanbul. It is where all the main tourist attractions are located, and let's face it, probably the place that you will spend most of your time. With great restaurants, bars and cafes, plus public transport to take you to the rest of Istanbul with ease, you would have a hard time looking past it.
Here are the Guide to Istanbul choices of places to stay in Sultanahmet.
Luxury
Hagia Sophia Mansions Istanbul
When I first saw this Curio Collection by Hilton, I thought i had suddenly wound up in San Francisco. Instead, I indeed was still right behind the Hagia Sophia. Luxury plus, you are right in the middle of it all with all the trappings and services that you would expect from the Hilton Group. And as an added bonus, you don't even have to walk anywhere, because they supply a little golf buggy to transport you around!
Mid Range
Turna Hotel
The Turna Hotel has one of the best ratings of hotels in the entire Sultanahmet area, and with good reason. The service and hospitality is outstanding, with staff really going above and beyond to make certain that every single need of their guests is taken care of. Put on top of that the wonderful location in walking distance of all the local attractions, and you just can't go wrong.
Budget
Bonita Apart
Located in a really great spot walking distance from everything, the Bonita Apart is small on size but big on service. Hospitality is amazing, and the cleanliness incredible. If you are looking for a budget place to stay, you won't find much better in Sultanahmet.
Taksim
Taksim is a great place to base yourself if you don't want to be right near the center of it, but still within easy reach. It is sort of the best of both worlds, and only a short ride on the tram across the bridge into Sultanahmet. Not that Taksim is lacking in things to do. To the contrary, it has Galata Tower, Taksim Square and Istiklal Street. If you are a shopper or coffee lover, it's probably the place for you!
Let's look at the list of Guide to Istanbul places to stay in Taksim.
Luxury
Sofitel Istanbul Taksim
The Sofitel is nicely located at Taksim with some incredible views of the Bosphorus. As can be expected from the Sofitel Group, the staff are polite and accommodating, and the breakfast is rated by many as the best in Istanbul.
Midrange
The Westist Hotel and Spa
The Westist Hotel and Spa is located only seconds away from popular Istiklal Street. Walking distance to everything, with many wonderful restaurants and cafes right at its doorstep. Cleanliness and hospitality are on point, meaning that your stay is certain to be a memorable one.
Budget
Stay Inn Taksim Hostel
Rated really highly for anyone that is wanting a true backpacker's experience. This hostel is right in easy walking distance of everything you will want to do, close to Taksim Square, has a very social vibe, and comes at a price point that most can easily afford.
Kadikoy
It's no secret that Kadikoy is my personal favorite place to stay when I'm in Istanbul. I feel like a local when I'm there, and so at home. I really think that it has that easy atmosphere that places it in a perfect category of "not too far away" but also "far enough away" from the really touristy spots. Plus, it's only a 20 minute ferry ride or 5 minutes on the Marmaray from Sultanahmet!
So let's look at the Guide to Istanbul choices of places to stay in Kadikoy.
Luxury
PANORAMA SUITE
Kadikoy is not a place known for its high class luxury, but you can still find some really comfortable and nice places. Especially with views, and the Panorama Suite has that in spades! With great hospitality and service, and only a minutes walk to the ferry, Panorama Suite is a perfect base for seeing Istanbul. Plus, my favorite Lahmucan restaurant is right across the road!
Mid Range
YOLO HOSTEL
The Yolo Hostel comes into the mid range category, where most hostels wouldn't even dream of being. This is due to its incredible ratings and location. Guests constantly rave about how its the best Hostel they have ever stayed in, and the surrounding area is my personal favorite area of cafes and restaurants in Kadikoy!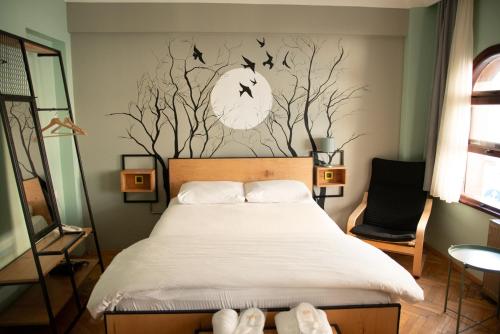 Budget
MODA HOSTEL
If you are on a budget, want to stay away from the crazy European side, but still like to party, then the Moda Hostel has you covered! A beer garden featuring live music, and extremely comfortable rooms and beds. What more could you want?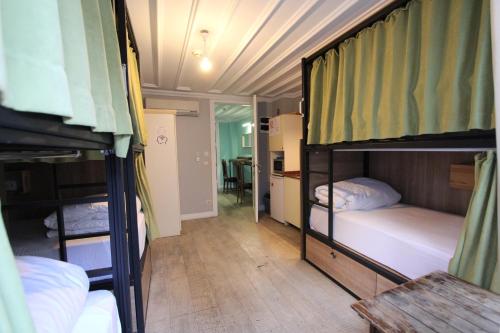 How to Get Around in Istanbul
Getting around in Istanbul is very easy! In fact, the entire country of Turkey have made it easy to get around by doing exactly what Istanbul do.
Basically, it is simply a card called IstanbulKart, which is used as the payment system for all public transport in Istanbul. The city has an incredible network of Trains, trams, buses and ferries that will get you pretty much anywhere that you want to go. If you have the IstanbulKart, then you can utilize them all day long, all over the city, and for considerable discount!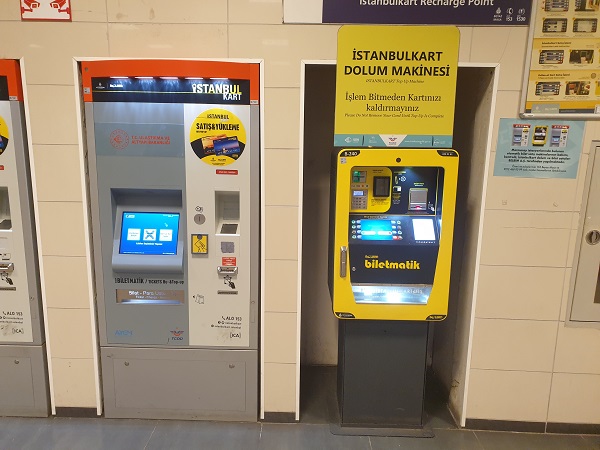 You an pick up the IstanbulKart from nearly anywhere. Nearby to nearly every ferry, train station, or bus stop, you will find one of the IstanbulKart machines. They are yellow and hard to miss. In some locations there are larger blue ones as well. Use the buttons on the left side of the screen to change the language to English, (or your preferred language) and follow the instructions to purchase a card. You then use the same machine to load it with funds by putting cash into the machine.
Complete Guide to Istanbul Tips – When putting funds onto the card, place the card on the machine and LEAVE it there until it tops up. Do not take it away or it will error. Also, if you cannot get a card from the machine, most small stores and stands around the area will also sell them. Just ask the vendors.
The ferries are awesome for moving around the city, especially from the Asian side to the European side, or vice versa. We stay on the Asian side at Kadikoy and ride them every day. Buses and trams are great to catch around the Sultanahmet area especially, and the Marmaray and Metro will get you longer distances really fast.
Getting from the airports to the city
Use public transport to get from the airports to the city as well! Do NOT use the taxis!
The Istanbul taxis are famous world wide for scamming tourists and locals alike. It's actually amazing that they even exist, as everyone avoids them like the plague. I have spoken to locals in Cappadocia and Antalya that even know about how bad the Istanbul Taxis are!
To get from the airports (there are two of them) to the city, catch the Metro or the shuttle bus.
Firstly, the cheapest way is via the Metro (train). Both airports are connected, and it will cost you as little as 8TL to ride all the way into the city. You might then have to connect to another service to get to your final destination, but its still cheap and easy.
From Sabina Gokcen Airport, the Metro takes you to Kadikoy. Get off at the second last stop at Ayrilik Cesmesi Station to connect to the Marmaray which will take you across to the European Side. It departs from basically the same station.
From the New Istanbul Airport on the European side, catch the Metro to Yenikapi Station where you can connect with other Metro, bus and Marmaray services.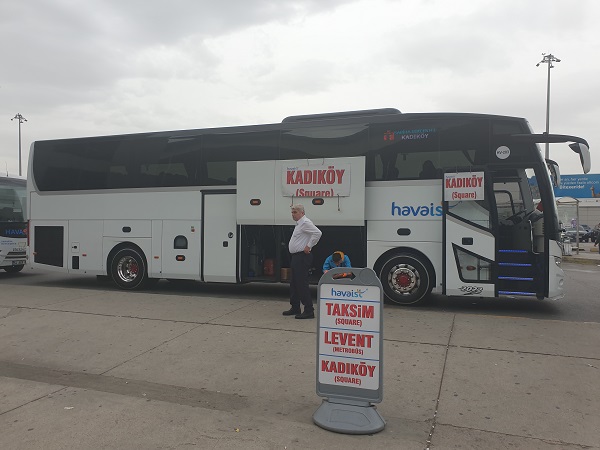 Complete Guide to Istanbul Tip – If you don't want to catch the Metro, or its late and night and you don't feel safe, then a great option is the Havabus. This shuttle service costs a little more (about 40TL) and will drop you in the heart of either Kadikoy or Taksim. Just catch it right out front of the airport. Services depart every hour but stop in the early hours of the morning.
What to Eat in Istanbul
Turkish Food. Do I really need to say anymore?
If you love Turkish food, then you will find a visit to Istanbul a dream. I know I did. I even discovered more Turkish food that I didn't even know existed!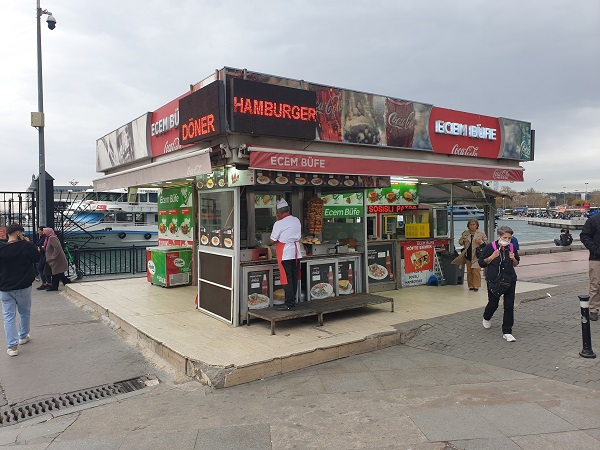 Where to eat in Istanbul really depends upon where you stay. If you stay in Kadikoy, then I have you covered with my Guide of Where to eat in Kadikoy on a Budget. If you are staying elsewhere, not to worry, because there are plenty of options available. If there is one thing that you will not struggle with, its finding food in Istanbul.
The best foods that I recommend you trying are:
Kebabs – yep, just the normal kebab, rolled up with chicken or beef inside with a bit of salad. I'm pretty sure its the spices they use that makes them so much better than the kebabs at home.
Pide – I've long been a fan of Pide. In Turkey though, there seems to be so much more variety. Plus they cook them so fast!
Baklava – I had never tasted this incredible desert before I came to Turkey. Wow! We ate so much of it that they had to roll me onto the bus when I left. It's only small, but they sell it by the kilo, it's THAT popular.
Borek – We first found Borek when we were in Antalya, on the south coast. It's a very popular pastry that is usually eaten at Breakfast. It comes in meat or cheese, or even a simple plain one with icing sugar sprinkled on top.
Kofte – Extremely popular with locals, this meatball dish can be found everywhere. It's very tasty, and many restaurants don't sell anything else!
Gozleme – I was a fan of Gozleme before we even left for Turkey, as our local Turkish place in Bali made it. You can find Gozleme pretty much anywhere. Basically its a simple Turkish Pancake with cheese, meat or spinach inside. Although it comes in different varieties. The very best we found in Turkey was in Cappadocia, at a restaurant called Nazar Borek!
There are so any other foods to try though. These are the most common that you will find around tourist areas, and easy to try. If you want to expand beyond these, then simply head into a restaurant and check out their menu!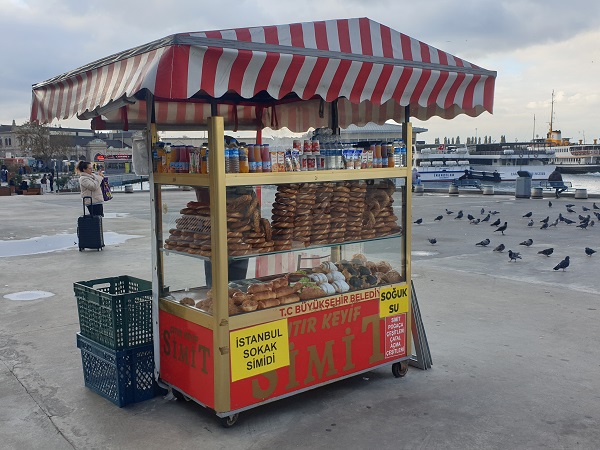 Complete Guide to Istanbul tip – If you want something budget to eat, head down to the docks anywhere around Istanbul. We found the best and cheapest kebabs are cooked down there. Also the bread carts and "corn carts" are everywhere around the jetties.
Travel Insurance
As usual, whenever you travel you should ALWAYS have good Travel Insurance. You simply cannot afford not to!
I personally love SafetyWing. They are the best in the business in my opinion, and not only cover you for everything you will need, they also cover a lot of things that no one else does.
So if you want to travel without having to worry about anything, then definitely check them out!
You can take a look at my review of SafetyWing HERE, or go straight to their Website at THIS LINK.
Summary
Well, that's it for the Complete Guide to Istanbul. I hope you found all the information that you will need to make your trip a lot easier.
Istanbul is an incredible city to visit. I have been several times myself now, and know that I will return many times in the future. When I do, you can rest assured that I will keep this Guide to Istanbul constantly up to date.
If you have any comments or questions, make sure to post them in the comments below.