Visa Requirements for U.S. citizens is a question that comes up a lot. Especially in recent times. Why? Because in this day and age there are many more people that want to travel. And a large majority of them are traveling outside of the U.S. for the first time. For these people, it can suddenly become a minefield of questions about what documents they need to travel.
Simply having a Passport is not enough.
That, simply, is the truth. Post Pandemic there is a whole mountain of paperwork that you now need to carry with you just to get onto a plane. Visa's, Proof of Vaccinations, Passports, Insurance. You will need to have all of these organised just to get through your airport at home.
This article may contain affiliate links. If you click on those links and make a purchase, at no extra cost to you I will get a small commission. This will go a long way toward keeping this website running. As always, thank you for your support! Click HERE for more information.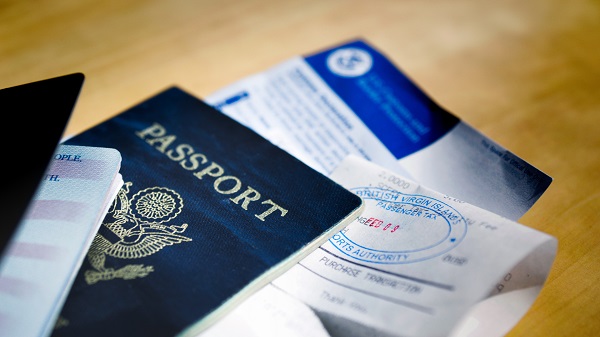 It's not all doom and gloom though. All the information that you need is easy and simple to find, and you can even find companies that will help you every step of the way. Which is great if you are traveling for the first time. That's a LOT of stress that you just don't need!
In this article I will talk a little bit about where, as a U.S. citizen, you can travel without the need for a visa, how to get one if you do require it, and even where you can travel without a Passport. But first, to check on any of this information yourself, simply click on the handy tool below.
Table of Contents
What is a Visa?
Let's start with the most obvious question. What exactly IS a Visa?
A Visa is a travel document issued by a country allowing you to enter and travel within that country. Visa requirements for U.S. citizens are such that there are many countries that you will not have to get a Visa to enter, others that you can apply for online, and even others where you can obtain a Visa on arrival within that country. If you are unsure about your Visa requirements, then it is BEST TO FIND OUT BEFORE YOU TRAVEL.
The United States Passport is a very strong Passport, and generally sits at around number 8 on the world rankings of Passports. This simply means that it will gain you access to more countries than the vast majority of other Passports. As a U.S. citizen, that makes you a very lucky person when it comes to freedom to travel.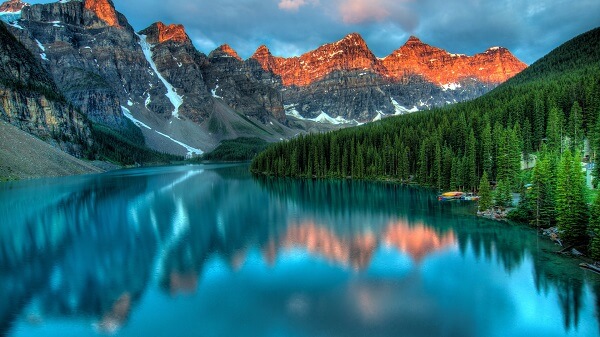 But there are many countries that a passport is simply not enough. CHECK the Visa Requirements for U.S. citizens before you book your tickets and plan your holiday. It should ALWAYS be at the very top of your list.
The other thing to keep in mind is the reason you are traveling, and the length of time that you will be visiting the other country. The most common type of Visa is the Travel Visa, and the majority of these will be for short stays. Usually 30 to 90 days. You MUST exit the country before this period expires, or you will be liable to strong penalties.
If you are traveling for business, or require to stay for a longer period, then you will need a different type of Visa, and most likely will have to apply online, or even at a consulate. Once again, check your eligibility before you travel. You can check easily at THIS LINK.
Do I need a visa if I am a U.S. citizen?
Simply put – no, you don't require a Visa. IF you are staying within the United States. As a U.S. citizen you can travel freely throughout the country without a Visa. You don't even require a Passport unless you are planning to leave the country.
There are a number of countries around the world where you will not require a Visa either. Traveling to these countries for purposes of tourism is a lot easier, hence the reason many U.S. citizens choose them as their first overseas holiday.
The trap that many travelers fall into, is when they visit a few countries that DO NOT require a Visa, and then one that DOES. It can easily be overlooked, and can be a big blunder that costs a lot of money. So once again, double check your Visa Requirements for U.S. Citizens by using the tool I have supplied below.
Do U.S. citizens need a Visa for Europe?
Europe is a favorite destination for U.S. citizens, and with good reason. First, it is a spectacular and beautiful part of the world. Second, they currently don't need a Visa!
Visa Requirements for U.S. citizens traveling to Europe couldn't be easier. All you require is a current passport, and you can be getting your selfies in front of the Eiffel Tower before you know it!
So, how many countries IN Europe can you visit?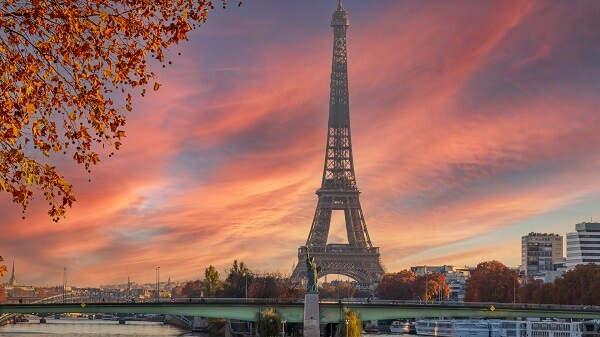 The area of Europe you can visit is known as the Schengen Region. It encompasses 26 countries, and once you enter the area, you can travel back and forth across borders within the Schengen area as much as you want. There ARE restrictions that you must adhere to, though.
A Schengen Visa is time restrictive, but very generous. Once you enter the Schengen Region, you have 90 days of free travel. Don't confuse this with 3 months. It is 90 DAYS! If you overstay by even a day, you will be penalized.
The other restriction is the 90/180 rule. Once you enter, you have 90 Days travel, that you can use within a 180 day period. After 180 days has passed, your Visa expires, and you must start again. So, if you enter Schengen and stay for a full 90 days, then you must leave and cannot return for another 90 days, or in other words, when the 180 days have passed.
What countries are in the Schengen Region?
Here is a current list of countries that lay within the Schengen Region. This may change in coming years, as several other countries have applied to be included, and are awaiting entry.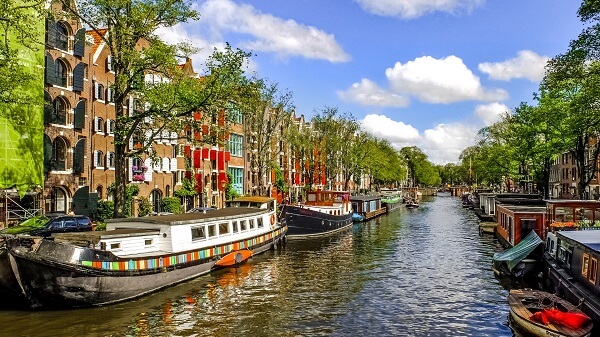 Austria
Germany
Denmark
Estonia
Finland
France
Czech Republic
Hungary
Sweden
Switzerland
Spain
Iceland
Italy
Latvia
Greece
Slovenia
Slovakia
Netherlands
Norway
Malta
Luxemburg
Lithuania
Liechtenstein
Belgium
Poland
Portugal
The ETIAS Visa Waiver
What is the ETIAS Visa Waiver?
Visa Requirements for U.S. citizens traveling to the Schengen Region will change at the end of 2022.
U.S. citizens will be required to pre-apply for an ETIAS Visa Waiver before traveling to the Schengen Region. Although this seems like a step backward, this Waiver will be valid for 3 YEARS, and is for multiple entries over that period. It can also be used not just for Tourism, but for Business and Transit as well.
This information is still forthcoming, and is subject to change, as is any information on Visa's. Always remember to double check with a trusted source before traveling.
Countries U.S. citizens can visit without a Visa
Visa Requirements for U.S. citizens states that there are a total of 95 countries that can currently be visited without the need for a Visa. Always remember that this is generally for TOURISM reasons, and is for a short term limited stay. For longer stays, or for business travel, then check the requirements before you travel.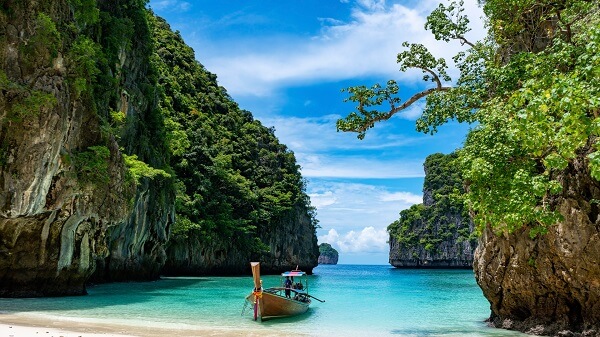 Outside of the Schengen Region, U.S. citizens have another 69 countries that they are eligible to travel to without a Visa. They include such popular destinations as:
Barbados
Canada
Fiji
Brazil
Croatia
Japan
Morocco
Trinidad and Tobago
United Kingdom
Indonesia
Peru
To check what visa requirements you need for any given country, do a simple check by utilizing the tool provided in this post, or simply click HERE.
Countries that require a Visa for U.S. citizens
Visa Requirements for U.S. citizens entering some countries are a lot harder than others. It is fairly straightforward though, and most applications can be done online. This is true for the citizens of many other nations around the world that also wish to travel to these countries.
There are several different Visa's that can be obtained, depending upon the country. It is important to understand the differences, and double check the requirements.
The types of Visa you can get for Tourism are:
Visa on Arrival
Electronic Travel Visa Authorization
Embassy Visa
Visa on Arrival
Some countries offer the option of Visa on Arrival. This is often confused with the "Visa not required" option. For example, in Indonesia you have both.
How?
Visa Requirements for U.S. citizens arriving in Indonesia depends upon the planned length of stay, as well as the reason for visit. If you are entering Indonesia for tourism, and are not staying longer than 30 days, then you can enter without a Visa. This type of entry is as simple as making your way through Immigration and Customs and answering a couple of questions.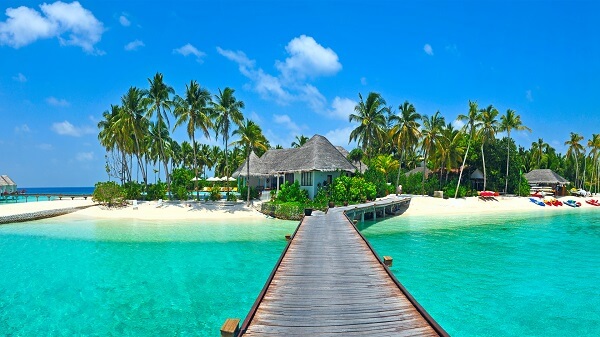 If you are looking to stay longer than 30 days, and up to 60 days, or think that you would like the option to stay longer, then you can purchase the Visa on Arrival at the airport. The fee is $35 USD.
Some countries have the Visa on Arrival (VOA) option. These include but are not limited to:
Bangladesh
Maldives
Samoa
Paraguay
Zimbabwe
Always check the Visa Requirements for U.S. citizens before you leave home to make certain. If you are traveling to a country that offers VOA, then make sure you have the means to pay for it when you arrive in the country. Some countries will only take local cash, and have no credit card facilities. With no ATM's available in the arrivals hall, you may have to think ahead!
Electronic Travel Visa Authorisation
An Electronic Travel Visa Authorization, better known as an Online E-Visa, is becoming more and more common these days. Especially since the Pandemic ended and countries have streamlined their processes to eliminate personal contact.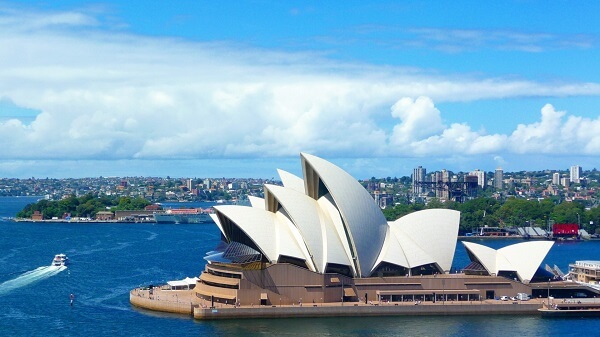 To apply for an E-Visa is as simple as going online. Fill out all the details required, provide any supporting documents that are asked for, and await your results. The ensuing E-Visa should only take a few working days to be approved, but can be much longer, depending up on circumstances. Give yourself enough time to be sure. The E-Visa will arrive by email. Print out several copies and carry them with you to be sure.
These Visa's can be done through local embassy websites, but once again, you can eliminate all the stress and save time and worry by going through a professional Visa Agency. Click the button below to get more information.
Some of the countries that give U.S. citizens the option of an Electronic Travel Visa Authorization include but are not limited to:
Australia
Bahamas
Cambodia
New Zealand
Egypt
Mexico
Myanmar
Vietnam
Sri Lanka
India
Embassy Visa
Visa Requirements for U.S. citizens to some countries will require you book an appointment at the Embassy or Consulate for that particular country beforehand. There, you will have an interview with an officer before you can be granted a Visa. When you attend, you will be required to bring a filled out application form and any supporting documentation, as well as your passport.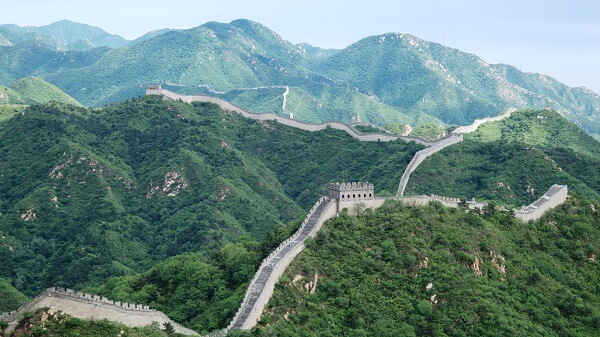 These types of Visa's can be for varying lengths of stay, and provide multiple entry Visa's.
There are 71 countries that a U.S. citizen will require an Embassy Visa to visit, including and not limited to:
China
Cuba
Greenland
Antarctica
Isle of Man
Iraq
New Caledonia
Venezuela
Seychelles
French Polynesia
Aruba
Falkland Islands
For more information on Visa Requirements for U.S. citizens to any countries that may not be on this list, check out THIS webpage.
Visa and Passport Applications made easy
If you want to take all of the hassle out of your Visa Applications, then check out the links in this article, or click HERE. All information is processed online, and you will not have to worry about a thing.
This amazing service can also be used to renew Passports for U.S. Citizens! Other services also include Customs Declarations, and checking of entry requirements such as Health Cards and Vaccination Status etc.
Summary
Visa Requirements for U.S. citizens varies depending upon the country that you are wanting to visit. Always check before you travel, and make certain that you are prepared!
Also take note that Visa Requirements are constantly changing, which is why I recommend you check through one of the links in this article to make sure of the most current information.
In the end, Visa's are necessary for travel, but are not hard to obtain, just so long as you do your research.
Did you find this article helpful? Then don't forget to leave me a comment below to let me know!