Yes. This is a packing list. Sort of. It is NOT the usual packing list that you will find on every other blog, though. Here, I have made a list of things you NEED for South East Asia. And trust me, you WILL need them. A few of them are obvious. Some others you will not believe, or will have never thought of in a million years. Pack them, and you will save yourself a LOT of hassle. The last three won't even take up any room in your bag…
Table of Contents
Your Visa
I've started with a boring one, but an absolutely vital one! You would not believe how many people don't even think of Visa's when they begin to plan a holiday. Now, if you are heading to South East Asia, you will likely be visiting several countries. Possibly up to 5 or 6 of them.
Most travelers are only really concerned about the first country they are going to. Just so long as they can get on that plane, leave the day job behind, and land somewhere exotic, they are not looking toward the future just yet. I can fully relate to that!
The problem comes when you have been hitting the Bangkok bars night after night, then realize you are heading to Cambodia in 2 days. Then, someone mentions that you need a Visa. CRAP!
Get your Visa's sorted out before you leave home. Take a look at the tool I have provided below, and easily check what countries you can get in without a Visa, and which ones you need to take care of. It will save you down the road!
A good water bottle
There are many travelers that think that you only need a water bottle if you are hiking. There are also those, especially from Western countries, that think water bottles are for those that can't handle drinking anything but the "best" water. WRONG!
In South East Asia you cannot simply drink water from the tap. You have to buy it bottled, otherwise you are risking all sorts of toilet related issues. Carrying a water bottle is vital if you want to avoid this!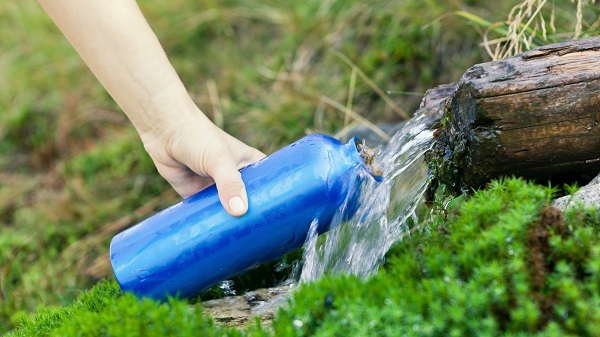 Now, it is true that you could just buy a plastic bottle of water from the local store every time you want a drink, but if you have ever been to South East Asia, you will know what an issue plastic waste is. So do your bit for the environment and get something refillable.
The other great reason to have an awesome bottle such as the Hydro Flask, is that it will keep your water COLD. Take one day walking around Bangkok in the interminable heat and you will know how important that is. Click on the link below to find the price for one of my favorite water bottles, that I found, and still find, perfect in South East Asia.
A Decent Backpack
This is something that you will read on many lists such as these. But, let me tell you, there is a really good reason for it. It is definitely one of the things you need for South East Asia!
When I first toured around Thailand and Cambodia, I was planning on slow travel and not moving around too much. I wasn't doing the "backpacker" thing and wouldn't be constantly on the move. I had a couple of flights booked with checked luggage included, so I didn't really worry too much about having a backpack.
How wrong was I?
A backpack will save you from hauling heavy luggage around. Even if it has wheels, it will still be a pain in the ass in places like Bangkok and Phnom Penh. Trust me. The sidewalks in some places can't even be called sidewalks, and then you have to resort to walking on the road and taking your chances with the crazy Tuk Tuk drivers and taxi's screaming past. No thanks.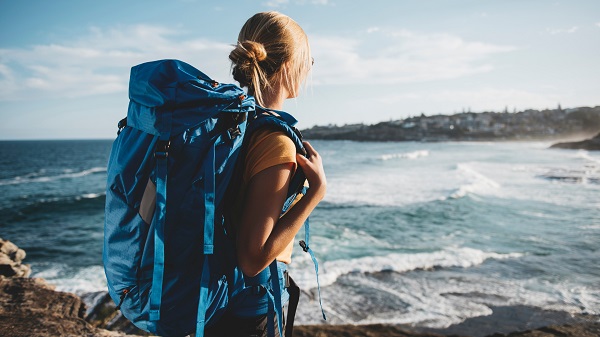 I will give you another example from when I traveled by bus from Siem Reap to Bangkok. Firstly, the dodgy minivans that they tend to cram you into in Cambodia struggled to fit suitcases. The people with backpacks just tossed their packs into the van, jumped in and were ready to go. The suitcases were a different story, and several passengers nearly had to forfeit their tickets. This can be avoided by having a good backpack.
The other example was crossing the land border. Once you get off the bus, you don't see it again (actually a different bus) until you are on the other side. So you have to drag your luggage through customs and immigration, then across the bridge, down a dodgy road, and through another customs and immigration. (Plus numerous other checks that I am still confused about). The backpackers, though, handled it with ease.
I don't have this issue anymore because I learnt my lesson! Below I have included a link to my favorite backpack. You can't go past the great packs from Osprey. Trust me, you will thank me later!
Knee Length shorts
I live in Bali. So I know about restrictions around temples when it comes to attire. In Bali, however, you just carry a sarong everywhere with you and you will be fine.
In Thailand and Cambodia, though, you will find it a little different. I wore long pants to many places, and nearly died in the heat. I then bought some cheap airy long pants from the markets and they got me by. Actually, they were quite comfortable.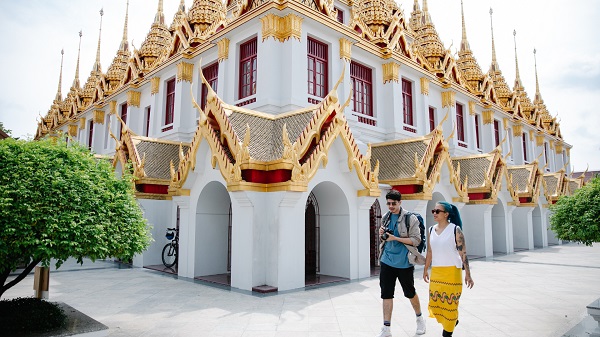 What I didn't realize at first though, is that the rule for men entering temples is just to have the knees covered. You don't technically need long pants. Once I arrived in country and saw how many of the locals dressed around temples, I began to realize. So, if you are planning on going to temples, then one of the things you need for South East Asia is some below the knee shorts! They are perfect, keep you compliant with the temple laws, and will also save you a bit from the interminable heat. Especially in Cambodia!
Slip on walking shoes
This is another one of the things you need for South East Asia if you are planning on visiting temples. And let's face it. You are in South East Asia, so you will be visiting dozens of them!
In fact, if you are in a places like Chiang Mai, or Siem Reap, then you will be visiting multiple temples in one day. Then, in several places, you may enter the inner sanctuaries multiple times. In this case you have to remove your shoes.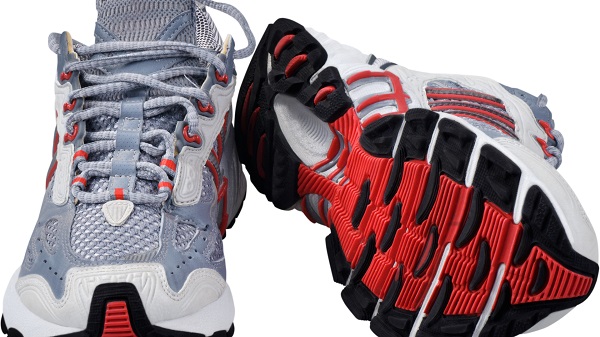 Now, if you are walking around temples all day, you will be covering up to 7 kilometers a day. Sometimes more. So you want something comfortable to walk in. Flip Flops will not suffice.
Think twice before you bring your lace up Reeboks though!
Putting your shoes on and off constantly really becomes a pain, especially if you have to keep lacing them up. Do yourself a favor and bring some really comfortable slip on and slip off walking shoes. My favorites are the great shoes from Skechers that I have actually worn for years anyway! Check out a price in the link below.
A safe and secure daypack
This is one of the things you need for South East Asia that will save you from the many, many pickpockets you will find in places such as Bangkok. Even in the biggest tourist attractions such as the Grand Palace, where there is security everywhere, you will find warning signs.
Keep your valuables secure!
Many tourists to big cities fall into the trap of complacency, and the good old tote bag gets dragged out. This is a huge, huge mistake in Bangkok. You might as well walk up to the pickpockets and just hand them your valuables. It amounts to pretty much the same thing.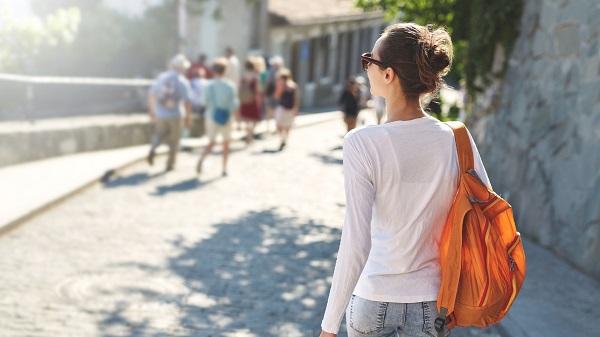 To avoid this issue, invest in a good, safe and secure day pack. Now, nothing is completely safe from a world class, Olympic level pickpocket. But why make it easy for them?
Another tip is to reverse the pack when you are in the busy areas such as markets. Put the pack on your chest instead of your back. It makes picking your pocket, or pack, a lot harder when it is literally under your nose.
Click the link below to find my favorite daypacks on Amazon. Once again, I can't go past the great products from Osprey.
A USB or Thumb Drive
This little beauty has saved me more times than I can remember. It may seem simple, but I highly recommend it as one of those things you need for South East Asia, if not everywhere you travel.
I save everything onto this drive before I leave home. Copies of my passport, documents, vaccinations, visa's, insurance. It all goes onto my USB.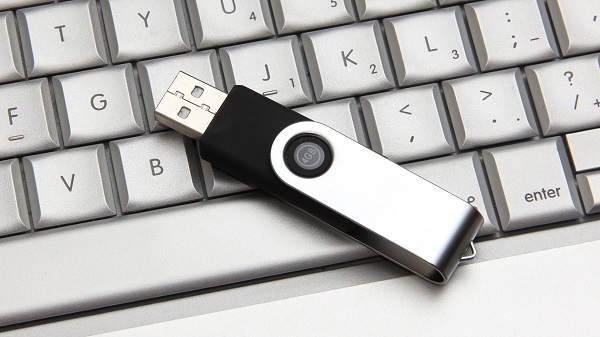 I also carry hard copies of all of these, but after a while they become ratty, torn, and sometimes misplaced. So at a pinch, I know I can haul out the trusty USB and I have it all on there.
I also have several movies, TV Shows and eBooks saved on there. This makes long road trips, airport delays, and train travel go a lot faster! Click the link below for a great little USB on Amazon.
A Travel Wallet
This in one of the things you need for South East Asia that was actually one of the very first that I purchased myself. I have had it with me since my first travels, and it is still with me today!
I carry this everywhere with me. To the point that I hardly use my normal wallet anymore. It can fit everything inside, including my passport, visa/Mastercard's, cash, and small documents and photocopies. It is waterproof, and has RFID protection. How can you go wrong?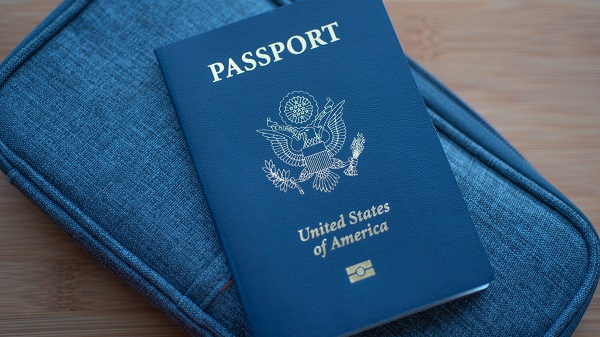 There are plenty of good travel wallets to be found on Amazon, but below I have included the link to the one I have. It has lasted me for years, and I have never had any issues with it. Check it out!
International Driver's Permit
This is not one that you can find on Amazon. You will have to organize it yourself before you leave home. But trust me it's worth it. It is one of the most important and handy things you need for South East Asia.
Why?
Because it can really get you out of a jam.
Basically you should not be driving, or riding, in South East Asia without one. To hire a scooter, any reputable company will ask for it before they hire to you. If you get pulled over by the police and you don't have one, well, you can only imagine what might happen.
Why risk it? For only a small fee (in Australia it's $40) you can get the permit for a full 12 months. Arrange it and have it with you before you travel.
In Chiang Mai there were a few temples that were harder to get to than the others. We really wanted to go to them, but couldn't work out the logistics to get there using public transport all in one day. A scooter solved the issue, and worked out to be cheaper!
If you are in the U.S.A. then follow THIS LINK to get more information and apply.
Have your IDP with you when you travel. It will come in handy.
Sim Card Removal Tool
Now, before you laugh, on my last visit the South East Asia, I was searching for one of these for ages! The smallest thing, but one of the things you need for South East Asia that you will miss if you don't have it.
As you travel around, you will probably buy a new Sim in each country. That means changing out your old Sim Card. And it is virtually impossible without a Sim Card Removal Tool.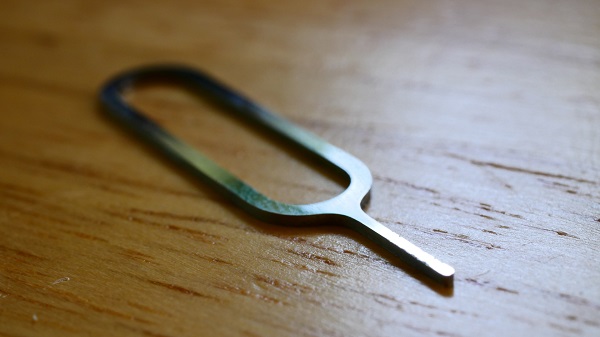 Make it easy on yourself and carry several of them with you. In your phone case, wallet, backpack and toiletry bag! Grab a cheap pack of them from Amazon via my link below.
Bookaway
This one is a little different to the others, in that is is actually a website, not a "thing". It is also an app, and if you are smart and want to be prepared, install it now!
So what is Bookaway?
Simply put, Bookaway will get you easily, quickly and painlessly booked onto buses, trains and even ferries about South East Asia. It was a lifesaver for me in Cambodia, and also in Chiang Mai. Let me explain.
There are many different ways to get around South East Asia. The most obvious is to fly, but unless you don't really care about money, sometimes that's only for the "richer" people than you and me!
The best and easiest ways to get around South East Asia is by bus and train. Bangkok to Chiang Mai. Chiang Mai to Chiang Rai. Bangkok to Siem Reap. Phnom Penh to Siem Reap. Even Jakarta to Yogyakarta! Bookaway has you covered for most of the popular routes around South East Asia.
The site and app are user friendly, easy to search and find what you need, and even easier to pay. This in particular was a pain for me in Cambodia, until I found Bookaway. Click the button below to find out more.
WhatsApp
You won't need Amazon for this. Just your app store. WhatsApp is a messenger app that is used almost exclusively around South East Asia. All contact, business, sales etc are done by WhatsApp. Install it on your phone. Trust me, you will need it.
WhatsApp is free to use, and once you sign up, you will use it just like any other messenger service. Having a WhatsApp number will just make things easier for you, and everyone you meet. Tour Guides, Bus Companies – nearly everyone you make contact with will ask for your WhatsApp number.
It's just how things are done in South East Asia.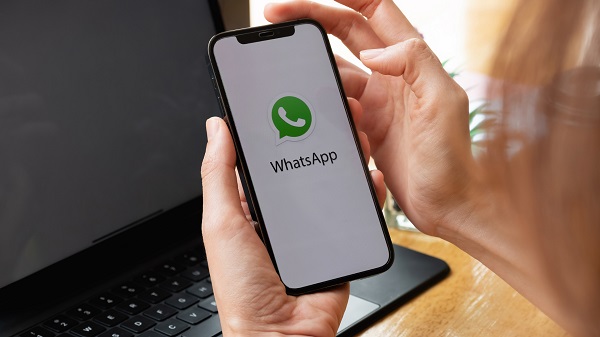 The Grab App
The Grab App is one more of the things you will need for South East Asia.
Basically, Grab is the "Uber" of South East Asia. Having the app on your phone will get you around a lot faster, and provide you with options when others are not available.
Here are a couple of examples.
First, in Bangkok. Around the Grand Palace area there are many Tuk Tuks and Taxi's. But it is virtually impossible to catch one without being subjected to the Grand Palace Tuk Tuk Scam. Read about it here. Instead, you have the option to call for a Grab. Just like you would for Uber. It will get you out of a jam.
Grab is also good for going places such as the airport. You will know the price before you leave, which is very handy, especially if you are down to your last Baht and are counting pennies!
Summary
There are many things you need for South East Asia that will make your trip easier and safer. In this list, I hope you will find a few things that you would not have found elsewhere, that will really help you out!
Did you find this article helpful? Then let me know in the comments below, and don't forget to subscribe on the link at the top right of this article. Cheers.