Any trip to Indonesia can be made easy and pain free if you pack the right stuff. Many trips have fallen apart before they have even gotten off the ground simply because no one had researched an Indonesia packing list. So, before your phone runs dry in the middle of nowhere with no way to recharge it and no power adapter, let us come to the rescue with this list of everything you're going to need to make your trip memorable for all the right reasons.
Table of Contents
Power Adapter
This is a no brainer, but it is still amazing how common it is that people totally overlook an Indonesian power adapter. No Indonesia Packing List would be complete without one of these bad boys. One, or even a few thrown into your suitcase or backpack will get you out of trouble in no time, and avoid the hassle of having to ask everyone else in the resort for a loan, or even having to hit the local markets hoping not to get scammed as they take advantage of the "newbie". They come in a couple of variations, such as the normal adapter, or a universal adapter if you think you might be going to travel elsewhere in the future. Both will do the job and get you out of trouble!
Power Bank
There are going to be times that you might be stuck in the middle of nowhere and need to charge your phone. Be it at the airport, on a mountain top or simply on a tour bus. A power point is not always going to be handy, and most times even if it is there is no guarantee that you will have your trusty adapter with you. A power bank will get you out of trouble every time, and is small enough to be thrown in the purse, handbag or backpack when you leave home in the morning. Your life will never be the same again!
Travel Towel
Travel Towel? Don't they have those in the hotel?
Simply put, no. A travel towel is a long way from the complimentary fluffy (we hope) white variety that is supplied in hotel rooms. Have you ever tried rolling one up and putting it in a small backpack? Did it fit? And if so was there room left for anything else?
I'm betting the answer was no. If so, an investment in a good travel towel is worth it's weight in gold. We carry ours everywhere and it is used that often that we wouldn't know what to do without it. Made out of microfiber, it absorbs ten times it's weight in water and dries in a fraction of the time of a normal towel. There are plenty of variations on the market, but we went with the Rainleaf Towel and have not been disappointed. The price was low and the quality is of the highest. Grab hold of one!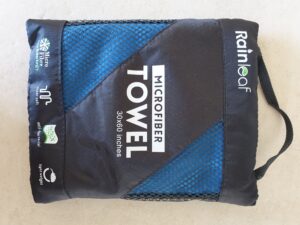 Packing Cubes
Ever heard of them? Ask any frequent traveler, back packer or budget flyer and they will rave about them for hours. Well, maybe not hours, but you get my drift.
A packing cube is really just a small, usually square sack that zips up once you have placed your clothing inside. It truly is amazing how many tshirts or pairs of underwear can be crammed inside one of these things, and once zipped up they take up a fraction of the space they would if just packed traditionally inside your bag. They generally are sold in packs of three, and the Eagle Creek Packing Cubes that we use are no exception. Possibly the best investment we have ever made!
Check out my full review on Eagle Creek Packing Cubes at THIS link.
Sleeping Bag Liner
A what? Yes, you read right. A sleeping bag liner.
I can hear you asking why you would need one. Well, for several different reasons. Traditionally someone might buy one to take camping, throw inside their sleeping bag and stop the bag itself from getting dirty.
In Indonesia however, these little beauties have several great uses. First, if your staying in a backpackers or a hostel of some description, they are great to be used in your bed to avoid the dreaded bed bugs. God only knows what sorts of creepy crawlies might be in there. Also, when hiking in Indo, and I'm thinking Mount Tambora or Rinjani where the hikes are overnight, you get given loaner sleeping bags. I don't really have to spell out why you wouldn't want to climb in one of THOSE without a liner. Plus, on a balmy night, the liner itself will usually do you without even using the sleeping bag.
Liners come in all shapes and sizes, and are made out of all sorts of materials, from cotton and polyester, to the more popular microfiber variety. Personally, we went with the microfiber offering from The Friendly Swede. It's large, comfy, and we couldn't be happier.
A Reliable Dry Bag
Whether your heading out to find some of Bali's famous waterfalls, going white water rafting, or simply heading to the beach, you can't go wrong with a good dry bag. Made to be waterproof, strong and durable, they will keep your phones, wallets and valuables safe and dry under the most trying circumstances.
Coming in all colours and sizes, simply figure out what you might need to keep in there and go with a size that suits. They aren't really expensive, but are worth every dollar for the peace of mind they provide.
Travel Insurance
This is something that so many people don't even worry about, let alone budget for. But to us it's a no brainer, especially in Indonesia. Remember that this is not a country like Australia, or the UK or USA. There are limited hospitals, and where they DO have hospitals, sometimes the resources are limited.
Decide what you are going to do on your trip and tailor your insurance to that. For example, any of us here at Trekindonesia will be hiking, snorkelling and even scuba diving. So finding insurance that will cover all those activities is vital.
With that in mind we always go with SafetyWing Travel Medical Insurance. They are the benchmark in travel insurance, and certainly worth a look when you're getting some quotes.
Don't leave home without it!
Travel Wallet
Our travel wallets go with me everywhere. The good ones are designed to hold absolutely everything, from your passport to credit cards, tickets and travel documents. Having it all in one place is handy, and saves digging around trying to find stuff when you most need it. Keep it separate to your other luggage so you know where it is and that it's safe. Oh! and THIS one has RFID protection too. That's why it's always in my luggage.
A Good Water Bottle!
A really good water bottle is essential in Indonesia. In fact, anywhere in South East Asia. And you don't have to be climbing Mount Batur to need one. Trust me, if you are walking around Candi Prambanan in Yogyakarta in the midday sun, you will need a water bottle. Carry it with you everywhere, because you never know when the heat will really hit you, or when that humidity will peak from out of nowhere.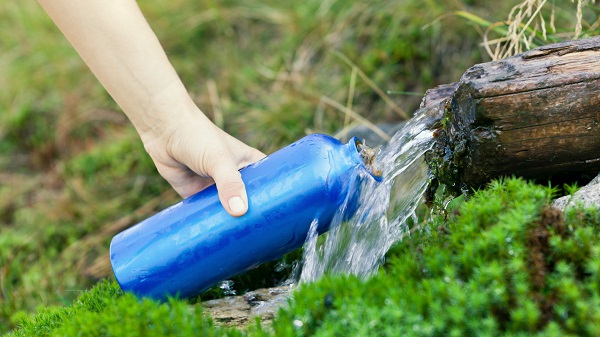 There are two types of water bottles that you can get. First is the good old reliable bottle such as the Hydro Flask. This little beauty will keep your water cold all day. Carry it with you and simply refill it whenever you get the chance. Plastic is a huge issue in Indonesia, so having your own bottle helps the environment too!
The other option, and one that is best if you are hiking, especially in remote areas, is to get a bottle such as the Grayl Geopress. This is an amazing bottle that has its own filter. You can literally fill it from the dodgiest water supply, and the filter does the rest. Great for countries without the best water systems such as Indonesia. I know many hikers that swear by it, and have used it in dirty water supplies in Africa without any problems, so it comes highly recommended.
Ok, so that's about it for essentials. I hope it all helps to round off your Indonesia Packing List. Don't forget anything and happy travels!
DON'T FORGET to leave a comment below. I promise to reply!